On March 16-17, 2022, our Chief Technology Officer, Chris Turner, participated in and presented at a virtual workshop, "Bridging the Gap: Advancing America's Battery Manufacturing and Supply Chain." This industry event was hosted by Li-Bridge, a public-private alliance committed to accelerating the development of a domestic battery supply chain.
During the two days, various perspectives were shared by battery industry stakeholders on opportunities and challenges across the supply chain with a goal of increasing awareness and promoting collaboration toward achieving a "blueprint" for establishing domestic battery manufacturing in the U.S.

Inventus Power was joined by several U.S. companies and gave short presentations on technology, challenges, and recommendations to support the build-out of a U.S. battery manufacturing ecosystem.
Topics covered include:
Battery Material Processing (Day 1)
Battery Component/Cell/Pack Manufacturing and Recycling (Day 2)
View full recording from this 2-day virtual event
WORKSHOP PRESENTATION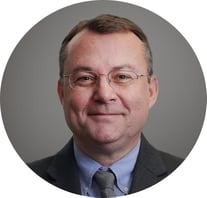 Day 2, Session AOI-10: Li-based Battery Component and Pack Manufacturing
Inventus Power Representative: Chris Turner, CTO
View Inventus Power's 3-minute presentation