2021 has been here for over a month now, and although many of us have wrapped up our new year's celebrations, the Chinese New Year is almost here! Inventus Power values the diverse cultural celebrations of its employees, and with offices in ten countries across four continents, it's important that we honor one another's holidays.
Having such a strong presence in Asia, with facilities in Guangzhou and Qing Xi, China, we wanted to feature the annual Chinese New Year celebration. In this blog, we'll talk about the history of the Chinese New Year, the meaning of the Year of the Ox, and what we at Inventus Power do to celebrate.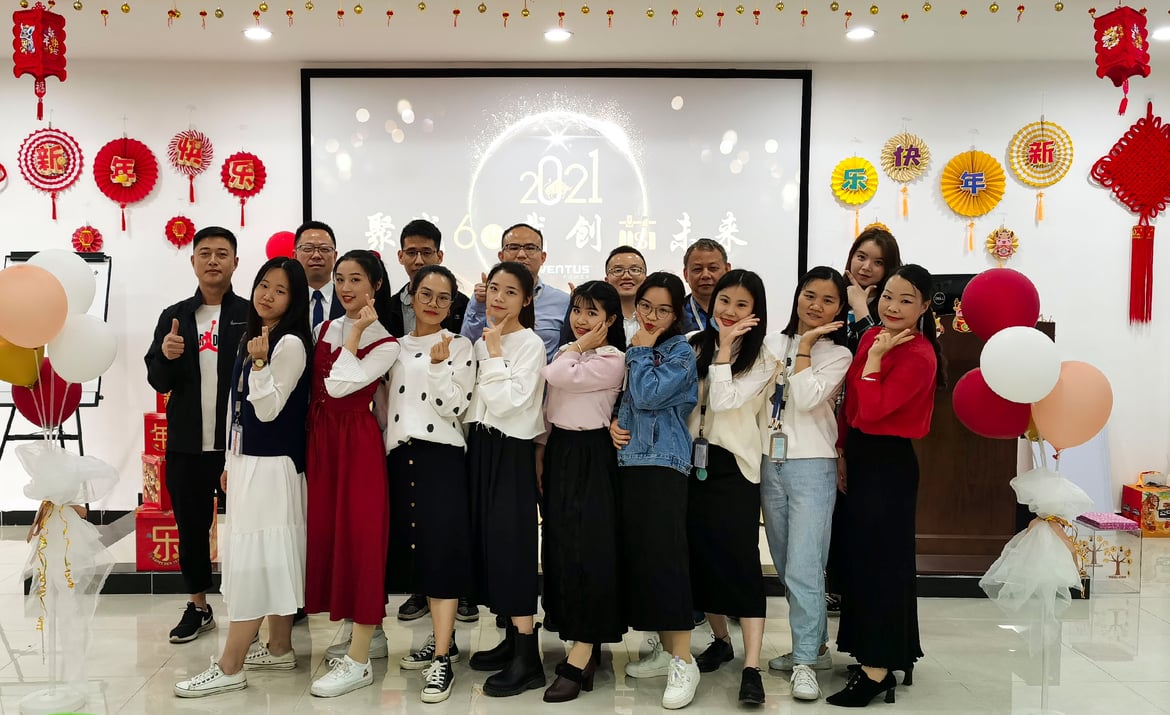 What is Chinese New Year?
Chinese New Year, also known as the Lunar New Year, is observed in China and many Chinese communities worldwide. A celebration lasting 15 days, the Chinese New Year starts at the new moon between January 21st and February 20th. Its origins are rooted in lore, but one of the most common legends is that of the Nian. According to legend, long ago a monster called the Nian violently attacked a village. The villagers, with the console of a wise elder, decided to fight off the Nian with bright lights, loud noise, and the color red - all things the Nian was afraid of. The villagers prevailed and caused the Nian to retreat. Today this story is honored annually in the Chinese New Year with festivals, dancing, gift-giving, fireworks, red decorations, and spending time with family and friends.
"Chinese New Year is similar to Christmas. It is a time of celebration & appreciation for your loved ones."
Lawrence Wang, Human Resources Manager
2021: The Year of the Metal Ox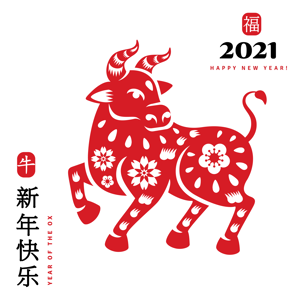 Friday, February 12 kicks off the Year of the Metal Ox. But what does that mean? Each Chinese New Year is associated with one of the 12 zodiacs: Rat, Ox, Tiger, Rabbit, Dragon, Snake, Horse, Goat, Monkey, Rooster, Dog, and Pig. A year's zodiac also coincides with one of the five elements: wood, fire, earth, metal, and water.
The Year of the Ox is believed to be a very lucky year. According to the Chinese Zodiac, the Ox is disciplined and hardworking, meaning 2021 is said to be a year where one's work will truly be recognized. However, this comes with responsibility, and one may find themselves putting in even more effort than before to accomplish their goals, but it's worth it!
Inventus Power Celebrations
Historically our facilities in Guangzhou and Qing Xi, China, have held large Chinese New Year celebrations, but this year we had some pivoting to do. Although China is recovering from the COVID-19 pandemic, we were still able to have new year celebrations, but on a smaller scale. Both Guangzhou and Qing Xi facilities hosted employee festivities that included food, entertainment, raffles, gift-giving, and employee recognition ceremonies. In addition to our in-person events, this year was the first time we incorporated live streaming for all those who could not attend.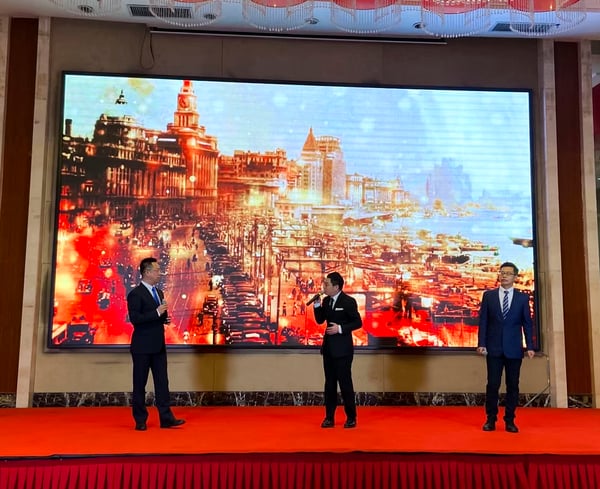 "3,670 people watched the live broadcast, including employees & their family, potential candidates, & suppliers. This virtual event was a great success!"
Laurel Chen, HR & Admin Manager
The Chinese New Year is a time of reflection, celebration, and anticipation for what the new year will bring. Inventus Power acknowledges the significance of our employees' cultural holidays, and we plan to publish more posts about holidays from around the world. Stay tuned and Happy Year of the Ox!