Until recently, cordless electric yard and garden tools had a limited market specifically for homeowners with smaller yards. To everyone else who was serious about landscaping, whether it was an entrepreneur or a homeowner with a large lot, gas-powered tools were the way to go. Electric tools came with the bother of messy cords, and their battery-operated counterparts lacked the voltage and run time to serve as suitable replacements for gas-powered motors.
But the tide is turning. The following will look at some of the areas that battery-powered lawn and garden equipment are trending toward more widespread adoption, by homeowners as well as professional landscapers.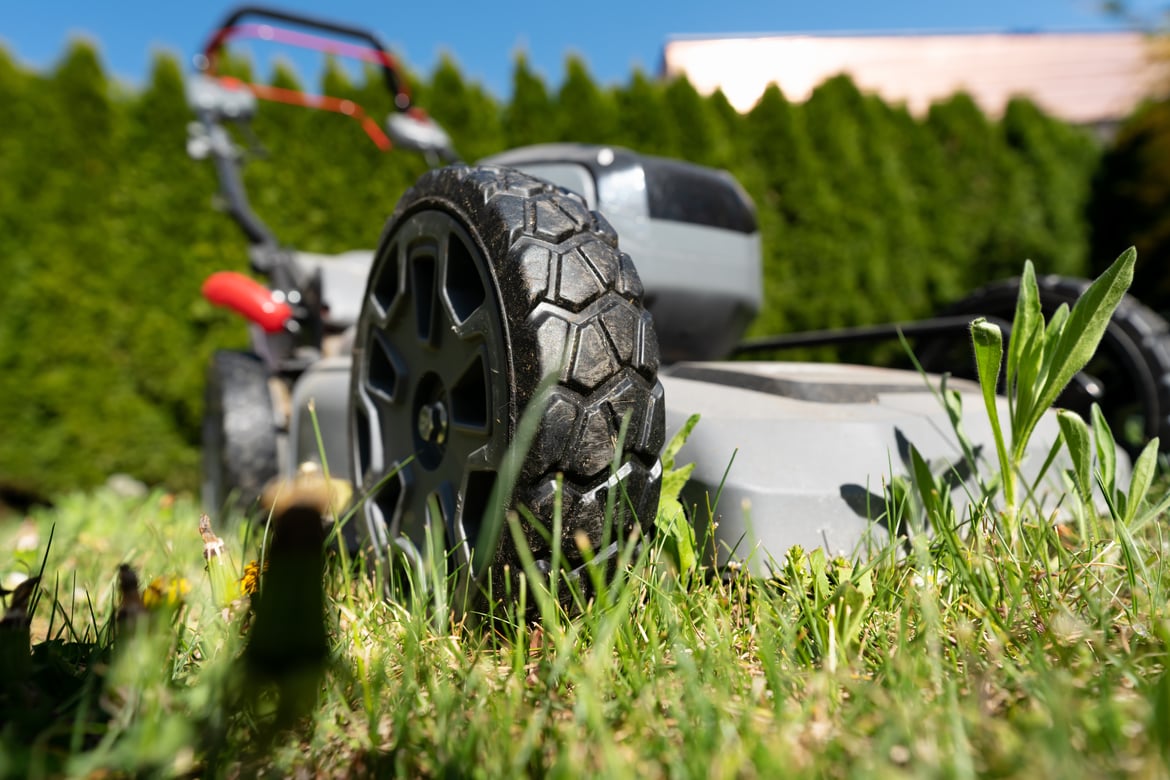 Can cordless equipment deliver adequate power and run time?
Here's the big question. Does battery-operated yard equipment have the power and run time to take the place of gas-powered lawn mowers, leaf blowers, chainsaws and snow blowers? With lithium-ion (Li-ion) technology and today's advanced battery management systems, that's becoming reality. Li-ion batteries coupled with advanced designs in modular battery packs are providing lawn and garden equipment with a sufficient supply of voltage and capacity to get the job done.
How powerful is battery-operated lawn and garden equipment, and how much continuous cutting can you expect? With latest brushless DC technology leveraged from many high-powered hand tools, the new mowers can improve the cutting performance and manage similar runtimes when compared to gas.
With many battery power mowers ranging from voltages of 40V, 56V and 80 volts with Amp hour (Ah) ratings ranging from 2Ah to 7.5Ah. Factor in lot size to ensure batteries can deliver continuous cutting to see the task to completion.
Below are typical time expectations based on lot size:
Walk-behind mowers — 30 to 40 minutes of cutting for 1/4 to 1/2 acre
Autonomous robotic mowers — 1 hr of cutting 0.3 acres
Electric ride-on mower — 1 hr for 1 acre; 4 hr charge time
Electric garden tractor — 1.5 hrs for 2 acres; 4 hr charge time
Electric zero turn radius (ZTR) riding mower for commercial landscaping — 4-6 hrs of runtime for 6 to 8 acres
The upsides of cordless yard equipment
With the hurdles of power and run time out of the way, cordless battery-powered equipment offers many attractive advantages over traditional gas-powered equipment. The result is increased productivity, reduced maintenance costs, and improved environmental factors.
Battery power offers the portability of gas engine equipment without the noise or noxious fumes.
With the push of a button, motors are easy to start, while the ease and speed of shut-off enhances their safety.
With a long battery life of up to seven years, and no need to refuel or change oil filters, battery power greatly reduce operational and maintenance costs over the life of the equipment.
Li-ion batteries are lighter in weight than traditional gas-powered engines, which reduces strain-related injuries and makes workplaces safer.
Fade free performance meaning the battery will not cut off immediately during usage
Maintenance free power source with no tools required — simply plug and go
Easy stowaway options
The necessity of noise and carbon reduction
Without a doubt, increased complaints over noisy gas-powered lawn and garden equipment are driving interest in battery-powered replacements. Gas-powered mowers, leaf blowers and chainsaws are powerful tools that clear acres of turf quickly, but not without a cost. At the operator level, here's a quick glance at the noise level these gas-powered machines produce.
Lawn mowers: 90 decibels
Leaf blowers: 100 decibels
Chainsaws: 106-115 decibels
At these levels, this equipment can disturb just about any human activity — sleep, relaxation, conversation and work. That puts gas-powered landscaping tools in the crosshairs of municipalities, homeowners' associations and office park managers. Cities across the U.S. are legislating bans on blowers that emit noise above 65 decibels, while others are outright prohibiting gas-powered machines during the summer months. These limits will further fuel the demand for quieter solutions. Quiet equipment makes good neighbors and eliminates the need for earplugs! For a landscaping crew, investing in quieter cordless machines to clear leaves, grass, pollen and snow can help them do their work while keeping the peace in their client's neighborhood.
From a carbon emissions standpoint, some organizations are aggressively driving new standards to help reduce the carbon footprint on small combustion engine used in lawn and garden equipment. According to the California Air Resources Board (CARB), "Significant emission reductions will be achieved through a combination of regulatory and incentive approaches, and a major shift to zero- emission electric equipment will be needed to meet the 80 percent reduction goal."¹
Battery powered tools can make yard cleanup quieter and safer, while reducing overall maintenance and environmental costs. Providing adequate voltage and capacity for these high-performance tools requires sound design of the battery-management system.
Inventus Power has in-house design, tooling and testing capabilities to ensure the development of safe, reliable battery systems for lawn and garden equipment. From its line of PROTRXion batteries to its custom design capabilities, Inventus Power is an optimal choice for manufacturers of yard and garden tools who are looking to introduce battery-powered products their customers can depend on. Discover more about how Inventus Power is transforming the yard and garden space and connect with one of our team members today.
Sources:
¹State of California. California Air Resources Board. Retrieved from https://ww2.arb.ca.gov/resources/fact-sheets/small-engines-california