We continue to tell our 60 year history through the stories of our employees. In this blog we feature our Human Resources Department, with an emphasis on talent management and recruitment. We interviewed Alexandria Ellison (HR Talent Management Partner) and Delia Peixoto (HR Brazil & Global OTD Senior Manager), to learn about some of the initiatives that help bring high potential employees to Inventus Power.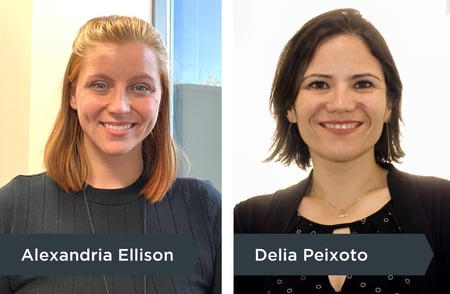 Can you tell us about your roles at Inventus Power?
Alexandria: As a Talent Management Partner for our U.S. division, I look at the full lifecycle of Inventus Power's employee talent. I work on recruiting the best candidates, developing existing talent, and ensuring all employees feel engaged and supported.
Delia: In my role as HR Manager for Manaus Operations, I support a plant of more than 1,400 employees. Together with my Human Resources team, we manage general HR responsibilities such as recruitment & hiring, training & development, communications, Responsible Business Alliance Rules, benefits, payroll, legal & labor regulations, health & safety, etc.
Bringing on the right people is key to a company's success. What recruitment strategies has Inventus Power put in place to attract talented individuals?
Alexandria: Having competitive benefit plans in place is important when attracting new talent. Inventus Power has carefully created a culture where employees enjoy coming to work every day. Top talent is looking for a place where they are valued, supported, and encouraged to grow. We highlight these assets in our recruiting efforts. We fully utilize our employees' networks, through our referral program, and we use reputable platforms for sourcing and posting jobs. Job seekers can find our latest professional postings on LinkedIn.
Delia: Here in Brazil, we use digital platforms to publish our job opportunities and leverage social media, such as LinkedIn and WhatsApp as communication channels to help find talented employees. Another strategy that we put in place is to share our general development activities through social media. By posting photos and small comments, we increase awareness of Inventus Power in the local market and showcase the company's great development opportunities. Many of our activities are targeted to enrich employee engagement and commitment. If people inside the company speak well about Inventus Power, this is one of the best employee branding results we can achieve.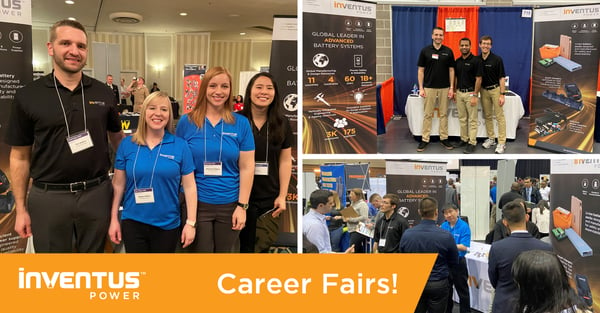 From your perspective, how would you describe Inventus Power's company culture?
Alexandria: Inventus Power culture values diversity, innovation, and comradery. Our One Team mindset means that when one person wins, we all share in that win. This encourages cross-functional support and encourages employees to make connections within the company.
Delia: We have a fast and energized culture that helps us to show our best while working and learning a lot. We also have open communication channels at all the levels of organization and value diversity of thought. The ability to surpass challenges to achieve results is another shared value of our Inventus Power employees.
Inventus Power invests in continual education of its employees through training and talent management programs. Can you share some examples of programs being offered?
Alexandria: In the U.S., we have a Leadership Development Program, which combines self-learning, workshops, and cross-functional trainings to help leaders grow both soft-skills and their business acumen. Our Peer Mentor Program allows employees of all levels to engage with someone who can guide them to the next steps in their career. We also encourage employees to seek out alternative forms of continued learning, through e-learning and other platforms. Since conferences have been closed, due to the Covid-19 Pandemic, many professional associations are offering webinars that were not previously available. We encourage our employees to exchange that information and attend webinars that add-value to their work.
Delia: Here in Brazil, we have several Development Programs (part of them where adapted for the new scenario, where classroom methodologies were suspended due to the pandemic), such as Leadership Development Programs, Team Workshops, Soft Skills trainings, Internship Development Programs, Group Coaching with Managers, Individual Coaching Sessions, Agile Methodologies to solve problems among groups: Action Learning Coaching Sessions, Conduct & Ethics for Leaders, Lean Manufacturing for production employees.
We also have a program where employees volunteer to share their own knowledge as facilitators, with HR support if needed. Last year, we received a prize because of our internal training and development program from the Local Human Resources Association. This year, we have received another one recognizing our internship program as a market reference accordingly to the opinions of our own interns. This kind of recognition makes us feel that we are on a good path.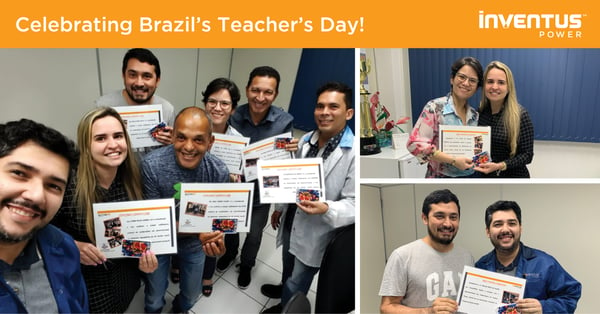 With the onset of COVID-19, what changes have been made to training and development programs?
Alexandria: Our Talent Team has adapted by transitioning the curriculum and activities to be virtual-friendly. We have offered several trainings both in-person and online, that would have been strictly classroom-learning, before. We have also acquired new software and fully utilized existing software's virtual features to help keep employees engaged in workshops and trainings. We believe that we have succeeded in creating a fun virtual learning environment, based on feedback from our employees.
Delia: As mentioned previously, because of COVID-19, we canceled classroom trainings and started offering virtual trainings. At the beginning, the level of engagement was not very good, but decided to start giving, through this channel, the chance to have weekly meetings about soft skills that were being needed during this period, such as empathy, emotional intelligence, trust and so on. By having this type of "round table" chat through remote tools, employees started to become more engaged with the new virtual platform.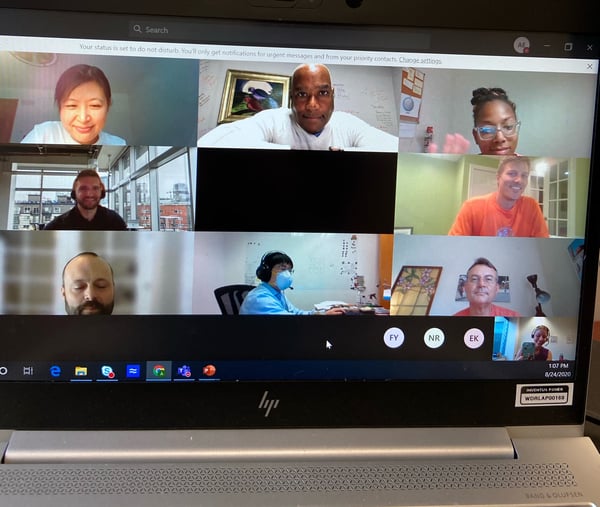 Do you have any additional Talent Management & Recruitment news you would like to share with us?
Alexandria: We recently launched a Cultural Awareness Committee for all of our Woodridge, IL employees! We are committed to Diversity and Inclusion, at Inventus Power. To achieve that commitment and meet the needs of all existing and incoming talent, we have created a space for the celebration of cultures and holidays that were not previously recognized by our U.S. holiday schedule.
Delia: We are about to launch another agile methodology workshop, called Co-Development, that is geared towards solving problems in groups. Check out LinkedIn for additional updates about this program as well as to stay informed on future development and recruitment news we have to share!