Our 60 year anniversary celebration continues with another staff interview. This week we met with Alvin Lim, Director of Sales & Malaysia Operations, to discuss Inventus Power's manufacturing capabilities and presence in the East and Southeast Asia region.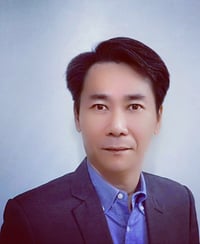 Can you tell us about your role at Inventus Power?
Alvin: I have worked at Inventus Power for eight years and I'm currently the Director of Sales & Malaysia Operations. I play a dual role managing Inventus Power Malaysia and supporting Sales activities. Part of my responsibilities include managing our Malaysia operations to ensure the factory produces high-quality products that meet our customer's unique requirements. Another aspect of my role involves working with Sales and Business Development to service our existing customers as well as seek new opportunities.
Inventus Power is a global organization with locations worldwide. Can you highlight our support structure within East Asia and Southeast Asia?
Alvin: The Inventus Power Malaysia factory is located just south of Malaysia, in Senai, Johor. It is only an hour and a half drive from Singapore. Many Original Equipment Manufacturers (OEMs) and Contract Manufacturing (CM) companies are also set up in this location because of its accessibility to major ports in Malaysia and Singapore which allows for fast-moving inbound and outbound cargo, resulting in a quicker turnaround.
We also strategically set up a second location in South Asia, just outside of China, to give customers another option in manufacturing facilities. When fast-changing or unpredictable factors arise, we can share resources across the Malaysia and South Asia (Qingxi) facilities.
In addition to our manufacturing site, we also have sales offices in China, South Korea, Japan, Taiwan, and Singapore/Malaysia to support our key OEM/CM customers in the region. Having such a large physical presence throughout Asia allows us to strengthen our customer partnerships. Our worldwide internal support structure also aligns with our customers' global needs.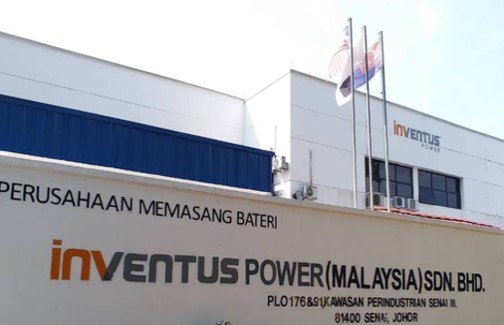 What are the key markets / applications we support in Malaysia?
Alvin: Our Malaysia facility produces various battery packs for different segments. Most of the products we currently manufacture are used in higher volume consumer, industrial and commercial applications for leading global OEMs, such as test & measurement equipment, data storage applications, portable audio and power tools.
What are the key manufacturing capabilities of our Malaysia plant?
Alvin: Our Malaysia facility features approximately 31,399 ft² (2,917m²) of manufacturing space dedicated to battery pack, charger and power adaptor assembly and is certified to ISO 9001 and ISO 14001. Although our Malaysia facility is the smallest of Inventus Power's global manufacturing sites, our size enables us to be flexible and agile, which helps us to accommodate our customer's ever-changing requirements.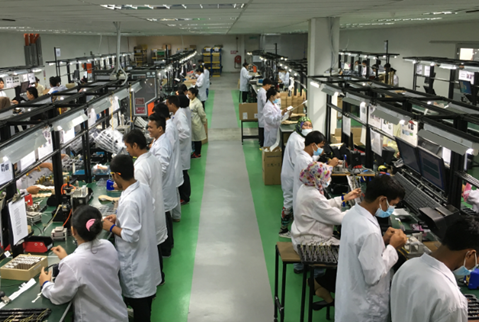 In your opinion, how does Inventus Power differentiate itself from competitors?
Alvin: Inventus Power is laser-focused on product safety and reliability. This focus is evident in our design engineering, testing & validation and manufacturing. I feel that our technical experts are the best in the business and its clear that they are passionate about designing and producing the safest & highest quality products.