We continue to look back on our 60 years in business with our next staff interview - Brian Sidor, Vice President Global Operations and Quality. In this interview, Brian discusses the capabilities of our Woodridge, IL facility, the products manufactured there, and much more.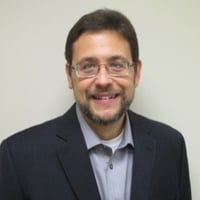 Can you tell us about your role as Vice President Global Operations and Quality at Inventus Power?
Brian: Besides my goal to delight our customers, as the VP of Global OPS and Quality, my strategy is to help align our operations and quality processes across our manufacturing facilities. Across the globe, we have great people making significant improvements every day. We need to take advantage of this in all our facilities. As part of this strategy, we are modernizing and investing in improving our tools and electronic systems to reduce costs, as well as improve our quality and service.
What are the key products and manufacturing capabilities of our Woodridge plant?
Brian: Our Woodridge facility features approximately 24,000 ft² (2,230m²) of manufacturing space and we are proud to build products that support our military and medical customers. The site is certified to ISO 9001, ISO 14001, ISO 13485 and is ITAR compliant.
The products that we build to power medical applications help sustain the life of thousands of patients around the world. Heart pump and ventilator patients rely on our batteries to power the technology that keeps them alive and improves their quality of life.
Our military products provide the power to allow our soldiers, sailors, airmen, and marines to seamlessly operate wherever our country needs them. The armed forces have an ever-increasing need for more power without loading down the individual soldier with added weight and bulk. Our products, such as the conformal wearable battery, help our armed forces be agile and mobile while leveraging all the newest communication technology.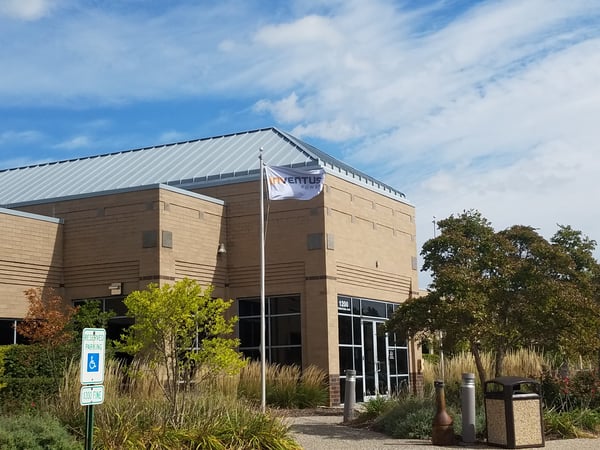 Employee recognition is a part of the Inventus Power culture. What are some of the recognition programs in place for production employees?
Brian: Our employees build products every day and they know best where we can make improvements. We have an experienced staff with a drive for success and our management team rewards those associates who make us better. Recognizing exceptional performance is a critical part of making Inventus Power an employer of choice.
One recognition, engagement, and rewards program that we offer employees is known as our "All Star Awards." Individuals who demonstrate a commitment to Quality and/or exemplify our Core Values receive a certificate of recognition and a financial reward. This program has been very well received by our staff and has proved to be an effective way to motivate our employees and show our appreciation for all of their hard work on a continual basis.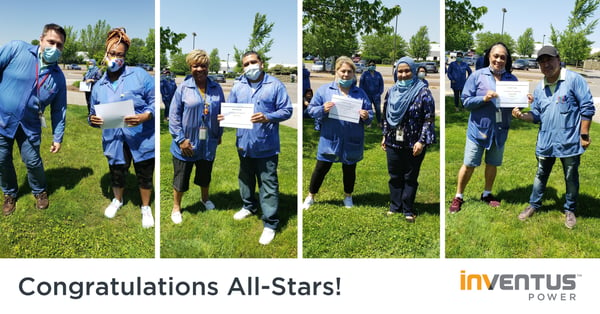 ---
"Safety and quality start with me" is a commitment pledge that all of our employees are asked to follow. Explain its meaning.
Brian: No matter how robust the inspection and quality system, there is no substitute for the eyes and hands of our associates. We find it very important to educate our employees about the end applications for our batteries or power systems. This allows employees to understand the impact they can have on our patients' and customers' lives. We ask each associate to commit to raising their hands and say something when they see something that isn't right. As part of our recognition and rewards process, we ensure those associates and teamwork are celebrated.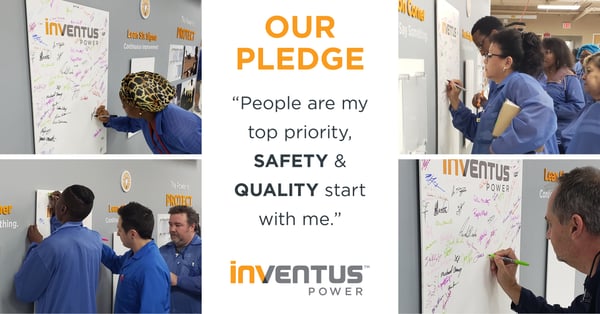 ---
Where do you hope to see Woodridge operations in the next five years?
Brian: Over the next five years, I expect continued investment in our technology to modernize our processes and equipment. Our facility enhancements will not only improve our infrastructure and service level to our customers, but our employees will also benefit from an enhanced working environment.