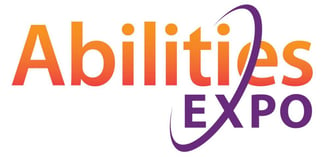 Recently Inventus Power's Bob Zielke, Senior Director, Business Development, checked out the Abilities Expo Chicago. This event brings to people with disabilities everything from the latest technology and products to insightful workshops. We met with Bob to recap the expo and learn about innovations in the e-mobility industry.
The Abilities Expo is a new event for Inventus Power. Why did you decide to attend this year?
Bob: As a medical battery pack manufacturer, we're motivated by knowing our products contribute to a better quality of life for the end-user. For years we've been helping patients become mobile through the use of battery-powered devices, but e-mobility is a newer market for us. The Abilities Expo was the perfect event to learn how we can support the mobility needs of the disabled community through Li-ion battery technology.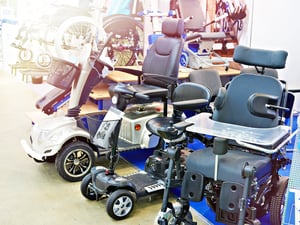 What were some of the key discussion points at the expo?
Bob: Our biggest takeaway from the expo was around the improvements in wheelchairs. Innovations are leading to self-driving technology and software to transform existing electric wheelchairs into "smart" chairs. There are even new tank-like tracks to maneuver uneven terrain and compactable, clip-on scooters to convert manual wheelchairs to lithium-ion (Li-ion) battery power.
What are some of the challenges facing the mobility industry?
Bob: We spent a lot of time talking to users and manufacturers regarding their wheelchair's power system. Users are looking for more advanced, smarter wheelchairs with long-lasting battery power. Many electric wheelchairs run on lead-acid batteries because they are covered by Medicare/Medicaid, but it's anticipated that lithium-ion (Li-ion) will soon be covered. When compared to lead-acid, Li-ion offers a faster charge, longer shelf life, lighter weight, and built-in communication systems.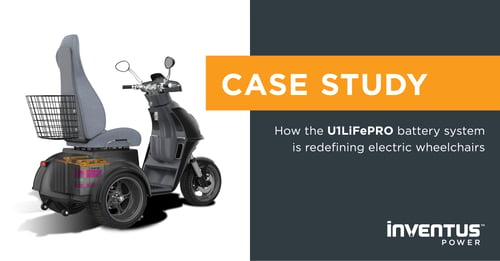 Inventus Power has been engineering and manufacturing medical battery packs for years, and now offers a new Li-ion battery for electric wheelchairs. Can you tell us more?
Bob: Sealed lead-acid (SLA) batteries have dominated the electric wheelchair market, but our new U1LiFePRO battery is a more reliable, intelligent, and maintenance-free alternative. These scalable, long-life, high-performance Li-ion batteries offer improved mobility for patients and users at a lower total cost of ownership.
What are we doing to support the disability community?
Bob: We plan to attend more events for the disability community to learn how to address their unique needs. A big thanks to the team at Abilities Expo for putting on such an informative event! At Inventus Power, we're working to find ways to improve the battery systems of electric wheelchairs and other medical devices so that our users can have a better quality of life. I have family members with disabilities who use wheelchairs daily, and if there's anything we can do to make their experience better, we're going to do it.