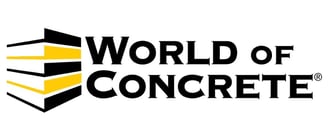 This month James Getzen, Business Development Manager, and Phu Tran, Director, Global Product Management, attended World of Concrete in Las Vegas, Nevada. This yearly event showcases the latest products within the concrete and construction industry, and we sat down with James to learn all about it.
Why was it important that Inventus Power attend World of Concrete (WOC) this year?
James: Like with many industries today, there's a significant push for earth-moving equipment to electrify. World of Concrete brings together many manufacturers of light load-hauling, construction, and indoor/outdoor equipment, so we were eager to learn more about their battery-power needs.
How was it going back to an in-person event?
James: We couldn't wait to get back to live events! Trade shows sure did look different last year, and even though virtual events were a fair substitute, nothing compares to meeting with our customers face-to-face. Shout out to WOC for adapting to new health and safety precautions while still putting on a successful event!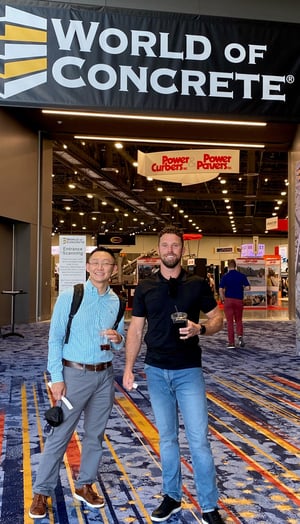 What were some of the industry topics or products discussed at WOC?
James: There was a lot of buzz around products such as excavators, skid steer tractors, and dumping vehicles. This is particularly interesting to us, as many OEMs and aftermarket/rental companies are thinking about converting their fleets to lithium-ion (Li-ion) battery power. Equipment in this space moves massive amounts of earth, so you need a power system that can keep up. Inventus Power's PROformance batteries were designed, engineered, and tested to perform in heavy-duty applications just like these.
What are the latest technology trends for the concrete and construction industry? Anything battery-powered?
James: Customers are looking for smarter machines. Many OEMs are planning to or are already developing electrified versions of their existing fleets. There's also a need for cloud-based services that integrate with equipment. Our PROTRXion™ batteries offer built-in diagnostics with a LED battery indicator, providing real-time data about battery health, remaining capacity and can integrate with software applications to provide information about vehicle use and performance allowing the customer to make better decisions for their business.
Why should industry OEMs consider partnering with Inventus Power to design and manufacture the battery systems for their applications?
James: Inventus Power brings 60 years of battery development experience to the table, along with in-house capability to meet all regulatory battery and durability testing requirements for the construction industry. Our global footprint has uniquely positioned us to leverage strategic relationships with industry partners, ultimately bringing the best-added value to our customers.