Inventus Power announced today that Daniel Winterton has joined the organization as Chief Financial Officer. Winterton officially started with Inventus Power on February 1, 2021 and is based out of Woodridge, IL USA, the company's corporate headquarters. He is responsible for the leadership and management of the organization's global finance, accounting, and IT groups.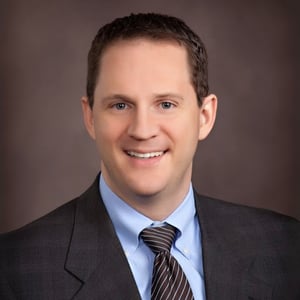 "I am excited to join Inventus Power, an engineering and technology leader within the rapidly growing global Li-ion battery industry," said Winterton. "The company is already well-positioned for long-term success and I look forward to ensuring its continued financial health as it progresses into the next phase of growth and expansion."
Winterton brings with him 19 years of experience driving financial execution and leadership in various manufacturing organizations. Prior to joining Inventus, he served as the CFO of Stanley Black & Decker Global Auto Fastening; Controller and VP of Finance for Eaton Hydraulics Americas region; and held several positions at Honeywell. Winterton holds an MBA from Brigham Young University with a concentration in Finance, a B.A. in Marketing from Brigham Young University, and is a Chartered Financial Analyst (CFA).
"Dan is an accomplished financial leader and I'm thrilled to have him on our executive leadership team," stated Patrick Trippel, President & CEO. "As CFO, he will play a critical role in executing our global business strategy and continuing to drive sustainable, profitable growth."
Jim Jackson, who was filling the roles of both CFO and COO, will continue to serve as Chief Operating Officer leading the company's global operations & supply chain teams through continued expansion and profitability.
Learn more about Inventus Power's Executive Leadership Team