On June 4, 2020, Patrick Trippel, President & CEO of Inventus Power, participated in a video conference organized by the U.S. Chamber of Commerce to discuss investment opportunities and benefits in doing business within the Qatar Free Zones.
At the beginning of the meeting, Thomas J. Donahue, U.S. Chamber of Commerce CEO, highlighted the strategic partnership that has been built between the US and Qatar over the years and gave credit to the Qatar Free Zones Authority (QFZA) for attracting some of the leading U.S. companies including Microsoft, Google, DHL and Inventus Power.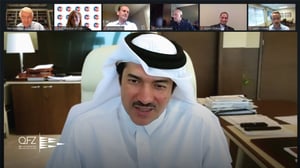 Later in the webcast, Ahmad bin Mohamed Al-Sayed, Minister of State and Chairman of Qatar Free Zones Authority (QFZA) described the attractiveness of Qatar's location for supply chain diversification as well as the numerous incentives that are afforded to companies who partner with QFZA and establish a business presence in the Free Zones region.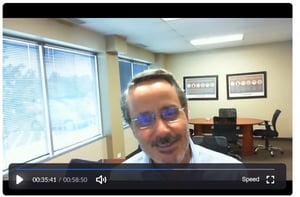 Inventus Power represents one of the first key investments made through Doha Venture Capital, the investment arm of QFZ. Halfway into the conference, Trippel discusses why Inventus Power decided to partner with QFZ to accelerate its international expansion into Europe, the Middle East and Africa and describes the overall experience as very positive. "We're already partnering our R&D centers with local centers there, and we're going to build a regional development center that's going to be integrated with our development centers in US and in Asia. As far as getting talent, it's readily available. Our experience so far has been excellent," stated Trippel.