Inventus Power ("Inventus" or the "Company") announced today that it will establish a manufacturing presence in Qatar Free Zones and has entered into a partnership with Qatar Free Zones Authority ("QFZA") to accelerate international expansion.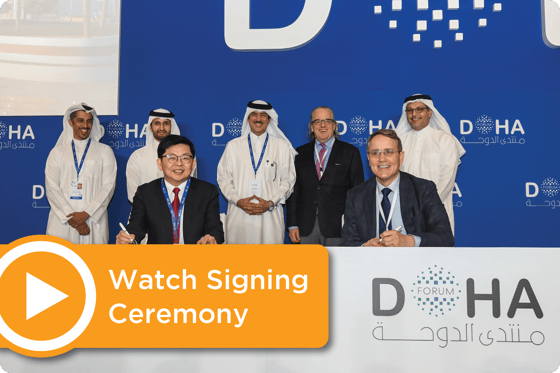 Inventus Power is a global leader in the design and manufacture of Li-ion battery packs, chargers and power supplies for the commercial, industrial, consumer, medical and military markets across a broad range of portable, motive and stationary applications. The QFZA partnership will include a minority investment into Inventus to further facilitate growth and the entrance into new markets. Terms were not disclosed.
Founded in 1960, Inventus Power has nearly six decades of experience designing integrated and advanced power systems for global OEMs. Today, Inventus has locations across four continents and manufacturing facilities in the U.S., Mexico, Brazil, China and Malaysia. Inventus plans to open a new facility in Qatar to better serve the European, Middle Eastern and African markets.
"We're thrilled to partner with Qatar Free Zones given the tremendous growth opportunities in Europe and the Middle East as these markets accelerate adoption of advanced battery and power systems," said Patrick Trippel, President & CEO of Inventus Power. "We're excited to have the opportunity both to expand our manufacturing footprint and to partner with the local research and development centers in Qatar to enhance our engineering capabilities."
In addition to establishing a manufacturing presence in Qatar, Inventus also plans to invest in additional research and development capabilities through partnerships with the impressive roster of universities and research institutions already located in the country, including through a significant local research hub.
"Qatar Free Zones Authority was established to provide opportunities for world-class companies to benefit from all that Qatar – and Qatar Free Zones in particular – has to offer," said QFZA CEO Lim Meng Hui. "We're delighted to welcome Inventus Power, a market leader in the portable and rechargeable power market, and we look forward to all the benefits this partnership will bring."