Inventus Power, a global leader in the design and manufacture of battery packs, chargers and power supplies for a broad range of markets and applications, announced today that is has added a high-capacity 298Whr BB-2590/U rechargeable battery to its line of standard size products and is now accepting commercial orders.
Inventus Power's BB-2590/U is ideal for mission critical applications where rugged, reliable energy is needed. The battery is SMBus v1.1 compliant and features an intelligent battery management system and highly accurate fuel gauge display to aid in State-of-Charge (SOC) indication. Its Battery Management System (BMS) also provides advanced thermal and over-charge protection and is smart charge compatible with multiple charging options.
"Our BB-2590 was designed, manufactured and tested to MIL-PRF-32383/3 specifications which is the latest military standard," said Ilyas Ayub, Vice President of Technical Center Americas. "It is also one of the highest capacity versions on the market."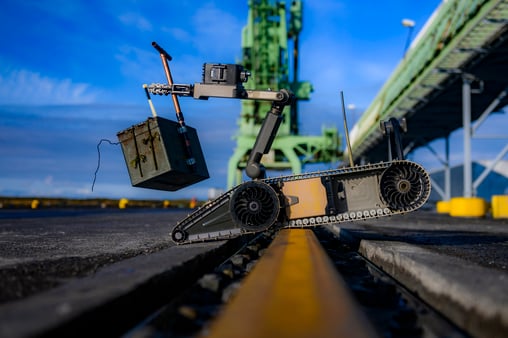 In addition to its high performance, the BB-2590 is competitively priced. Inventus Power has supported a broad range of markets and applications for over 60 years and its long-standing partnerships with cell suppliers significantly drive down costs to manufacture a more cost-effective product; these savings are then passed along to the customer.
"The BB-2590 compliments our existing product line of military batteries and chargers, but is also a great addition to our overall expanding portfolio of standard products," says Bob Zielke, Director of Business Development. "It is well-known in the military market for powering applications such as radios, advanced tactical devices and robotics, but also expanding into more commercial and industrial applications."
Learn more about Inventus Power's high capacity 298Whr BB-2590 rechargeable battery
---
Application Image Source: https://www.defense.gov/observe/photo-gallery/igphoto/2002184691/
The appearance of U.S. Department of Defense (DoD) visual information does not imply or constitute DoD endorsement.