William Tenorio (Director of Advanced Battery Systems Engineering) wrote an article for Cleaning Maintenance Management Magazine in May 2019 that discusses the growth of Lithium-ion applications within the professional cleaning industry and how custodial professionals, facility managers and building service contractors are experiencing a lower total cost of ownership and benefiting from better performance utilizing Li-ion technology over Sealed Lead Acid.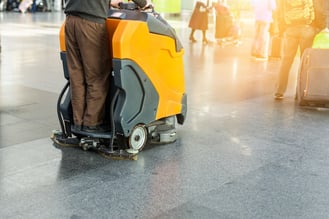 Early adopters of Lithium-ion (Li-ion) technology within the Commercial/Industrial Cleaning industry are experiencing a lower Total Cost of Ownership (TCO) in their products in addition to benefiting from the increase in energy density and cycle life Li-ion provides compared to Sealed Lead Acid (SLA). For manufacturers of Industrial Cleaning Equipment, this transition has paved the way for the development of uniquely designed walk-behind scrubbers, burnishers and cordless vacuums which eliminate the need for power cords and provide more powerful portable options that last for hours without a single charge.
For large ride-on sweepers and scrubbers, the transition to large traction Li-ion battery systems has been at a much slower rate. While SLA is dominating the market, many, if not all, of the leading industrial cleaning companies are now accepting the need to have a Li-ion offering.