Over the next few years, we will be witnessing some major upgrades to manufacturing facilities and warehouses. The machines that can be found in almost any warehouse, such as pallet trucks and forklifts, will soon be converted to battery-powered, automated guided vehicles (AGVs). In an MHI guest blog, we explore the driving factors that have companies around the world making this conversion. Read on to learn how lithium-ion (Li-ion) batteries will help make monumental improvements to the material handling industry.
---
By the middle of this decade, warehouse and manufacturing facilities will be on pace to upgrading their material handling equipment to automated guided vehicles (AGVs). Machines such as forklifts, stackers and pallet trucks, will be replaced by independently guided machines as firms continue to invest in automation.
The four-year forecast of AGVs: Global growth
Take a look at manufacturing and material handling in Asia, Europe, and U.S., and they're all defined by three disparate priorities: production safety, sustainability, and efficiency, respectively. Despite their differences, AGV emerges as a common solution. In their own way, each of these priorities will contribute to their widespread usage over the next four years. According to Research and Markets, that growth is expected to reach $5.4 billion at a rate of 13.6% a year.
The fastest growing region of the AGV market can be found in the Asian-Pacific market, thanks to the rapidly emerging economies in China, India and South Korea, according to a report by Markets and Markets. Government policies in these regions are increasingly emphasizing safety and security on production floors, and the safety features in this equipment help companies achieve these goals.
All the same, Europe is still the front-runner in AGV adoption and growth, thanks to European Union mandates to achieve a carbon neutral economy by 2050. Forecasts show a 31% expected growth of AGV use in European firms.
Though U.S. industries tend to prioritize efficiency, AGV investment is getting noticed by consumer-packaged goods firms, though adoption is slower compared to the Euro and APAC markets. Some 15% of survey respondents increased their automated conveyance capabilities in 2020, according to the annual survey published in Modern Materials Handling, with 32% planning to automate conveyance processes in their warehouse operations in the next two years.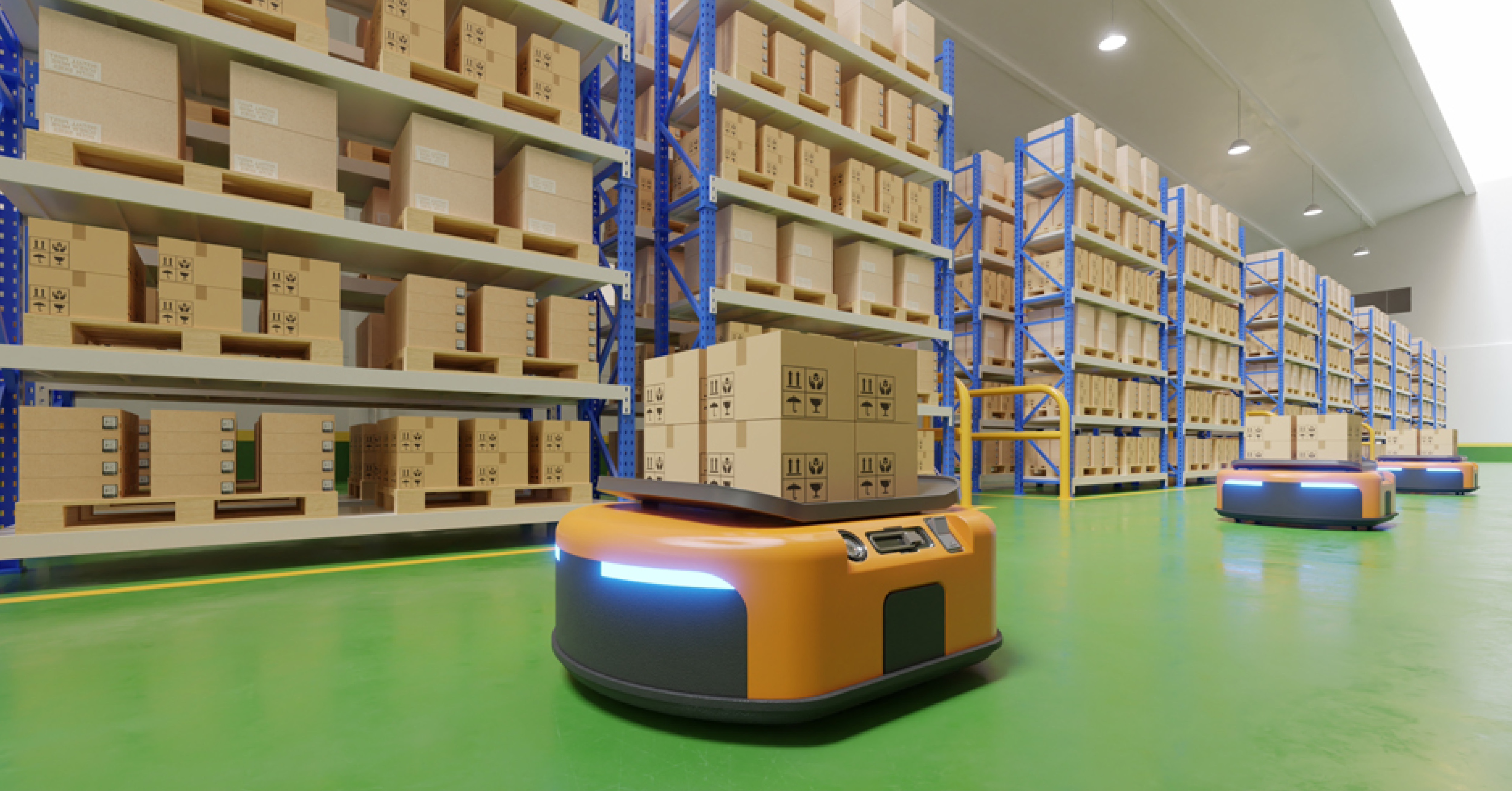 The U.S. driver of growth: Greater efficiency
One thing that makes AGV adoption attractive to U.S. firms is the across-the-board efficiency they offer, reducing indirect spend in meaningful areas.
AGVs are operable in no-light and low-light environments, saving on utilities, plus their automated safety features are designed to reduce collisions with other vehicles, walls, racks, and other obstacles, which saves costs associated with damage.
But one significant indirect cost savings is realized by the AGV's power source, which comes from rechargeable, long-running, long-lasting lithium-ion (Li-ion) batteries. Not only do these battery systems increase energy efficiency with more rapid and less frequent charging times, they also come with many built-in efficiencies that reduce the cost of ownership and offset the higher upfront costs. Here's a look at some of these areas:
Maintenance-free: For the life of the battery system, Li-ion batteries require no watering, and no maintenance. Because the machine isn't going offline for routine repairs and maintenance, there's less need to invest in back-up equipment and components.


Energy efficiency: Whether accelerating or making tight turns in a very narrow aisle setting, AGVs are programmed to optimize energy while they're in motion, lengthening battery life during the course of a work shift.


Lightweight: Li-ion batteries weighs only a fraction as much as traditional lead-acid battery systems, creating less burden and wear on the AGV, paving the way for longer life and less energy consumption. In addition, Li-ion batteries can be designed to meet the power needs of the AGV at a weight that would not require lift assist equipment. In some cases, batteries can be designed as hot-swappable, which reduces downtime for these AGVs.


Smarter charging: Typically, a forklift operator will recharge the battery when the forklift isn't operating — say, during a lunch break — which shortens the life of a battery. Because a Li-ion battery's smart monitor brings visibility to battery life and health, battery management systems in an AGV can be programmed to charge at a specified depth of discharge level. With the ability to plan and execute charging around the AGV systems' ideal operation cycle, production managers can optimize battery life and save on replacements.


Whether a company prioritizes energy efficiency, safety, or cost reduction, AGVs will become increasingly commonplace in manufacturing spaces and warehouses as we reach the middle of the decade. At Inventus Power, we specialize in the design and manufacture of Li-ion batteries and continue to expand our market expertise into the material handling sector. Contact us today to learn more about our new line of PROformance Li-ion Batteries which are ideal for AGVs.