At Inventus Power, we are excited to formally unveil Patrick Trippel as our new president and CEO. Under Pat's leadership, we will continue to leverage our cross-market insights and power solution expertise to provide customized power systems for the world's largest OEMs. But first, we wanted to offer you the chance to get to know him and his plans to help Inventus Power continue powering global innovation.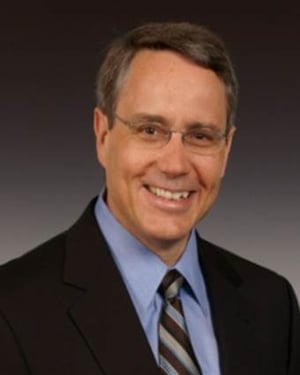 Q: Can you tell us a little bit about yourself?
A: To start, I have held various positions in the electronics manufacturing industry for the past 30 years, ranging from sales engineering and Latin American operations manager to general manager and president. Most recently, I served as the senior vice president of market development at H.B. Fuller Company, where I focused on the company's Electronic Materials Business. I am very eager in my new role as CEO of Inventus Power and will utilize all of my prior experiences to concentrate on leading the global enterprise for Inventus Power's OEM and contract manufacturer customers.
Q: What is your perspective on Inventus Power so far as CEO?
A: First and foremost, I truly believe we are experiencing an exciting time at Inventus Power. The merger of ICCNexergy and Palladium Energy has been positive and we are already embarking on increasing customer intimacy via realignment of our Program Management and Sales teams. We are focused on ensuring that we have the right people and products in place and that there are ample opportunities for us to further develop our expertise and grow in our core markets.
Q: What excites you most about working with Inventus Power?
A: What excites me the most is the ability to help bring customers' visions to life through our custom integrated power systems. OEMs compete and differentiate their products by driving innovation, but often struggle to find manufacturers of battery packs, chargers and power supplies that meet their requirements, let alone a single-source supplier for all three. Through Inventus Power's nearly 60 years of in-house expertise, technology and global capabilities we are able to provide our customers with superior value, including access to cross-market innovation, improved portability, increased speed-to-market and more.
Q: What is your vision for Inventus Power during your first year as CEO?
A: My vision is to help position Inventus Power as the leading go-to solutions provider for customized portable power systems. We plan to do this by putting our customers first. Our customers regularly consult with us on ideas for new and innovative device applications, continually driving us to think differently so that we can partner together to invent real life solutions that power the world. In fact, our team of more than 3,000 professionals, in nine countries across four continents, are more focused than ever on helping our customers differentiate their products in the marketplace, and working together to set the world's innovations into motion.
Q: What do you like to do in your spare time?
A: When I am not traveling or working, I enjoy spending time with family and friends. I enjoy watching sports, especially all of the Chicago area professional teams.