Inventus Power, created from the merger of ICCNexergy and Palladium Energy, expands product offerings and global reach under new leadership.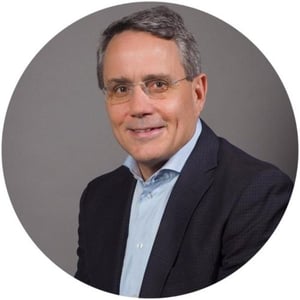 September 13, 2016 – Inventus Power, the only power systems manufacturer that offers battery packs, chargers and power supplies for the consumer, commercial, medical and military markets, unveils it has named Patrick Trippel as CEO. Trippel's appointment came one year after KRG Capital Partners ("KRG") acquired Palladium Energy, Inc., and merged the company with ICCNexergy, Inc., subsequently creating the new brand of Inventus Power. Leveraging cross-market insights and power solution expertise, Inventus Power, which is located in eight countries across four continents, partners with global OEMs to design and manufacture custom, integrated power systems.
As an accomplished global senior executive, Mr. Trippel has a proven track record of growing profitable businesses and has over 30 years of experience in the electronic manufacturing industry. Most recently, he served five years as the senior vice president of market development at H.B. Fuller Company. As CEO of Inventus Power, Mr. Trippel is focused on broadening the company's customer base of OEM and contract manufacturer customers, as well as deepening its portfolio of intellectual property and technological innovation.
"Patrick is a perfect fit for their next phase of global diversification and we're thrilled to have him at the helm," said Stew Fisher, managing director at KRG. "For almost 60 years, Inventus Power has been powering innovation. His experience and leadership are exactly what we need to continue revolutionizing the industry and bring our customers' visions to life as the world 'unplugs' and becomes increasingly reliant on battery power."
"It's an exciting time at Inventus Power. The merger is complete and has been well received, and we're already increasing customer intimacy and expanding our customer base in the Americas and Asia," said Trippel. "I'm honored to lead Inventus Power in this new role, and continue our strong track record of technological innovation and customer satisfaction."
Although operating under a new brand, the company remains focused on being the leading single-source manufacturer for rechargeable power systems by consistently delivering safe, reliable, high-performing batteries, chargers and power supplies that enhance the design of OEM products.
Click here to view press release