Our Chief Technology Officer, Chris Turner, will be participating in a conference panel session at this year's upcoming The Battery Show & EV Tech Digital Days - the most comprehensive virtual event for the advanced battery manufacturing and EV/HEV technology communities. Register to attend the conference for access to this informative discussion as well as other key topics affecting the global battery industry.
CONFERENCE PRESENTATION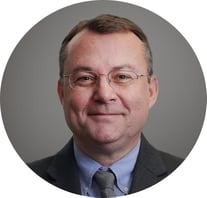 Title: Leaders' Roundtable: The Push of Battery Manufacturing in the US (Panel)
Panelist: Chris Turner, CTO
Date: Thursday, November 18, 2021
Time: 9:00 – 10:00am EDT
Broadcasted live on Swapcard virtual event platform
Description:
As the production of EVs continues to accelerate and battery demand continues to grow with the electrification across industries, vehicle manufacturers, automotive suppliers and governments are racing to catch up and push for more investment into regional supply chain and gigafactory plants for lithium-ion batteries.
This spotlight session will focus on the rise of battery manufacturing in the US and provide an understanding on the progress, challenges, and opportunities facing the country, including investments, government support and initiatives, plant considerations such as location, costs, and access to skilled labor and finally becoming cost competitive with China.

Register to attend the Battery Show Digital Days Conference