This week we're shining the spotlight on our Brazil Human Resources Department. In an interview with Inventus Power's Camila Brito, HR Coordinator, we discuss the many employee training and development programs put in place at our Manaus, Brazil facility.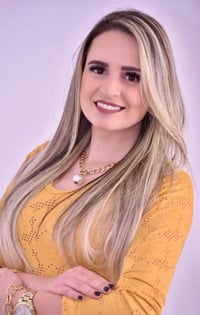 Can you tell us a little about your role at Inventus Power?
Camila: As HR Coordinator for our Manaus, Brazil facility, I oversee the day-to-day operations of our Human Resources Department. I am responsible for recruitment, employee training, professional development, and more.
Inventus Power has always valued employee training and development. What are some of the programs that are being offered at our Manaus facility?
Camila: Our Manaus facility is known for its multitude of employee training and development programs, but we've had tremendous success with our Responsible Business Alliance (RBA) and "I AM POWER" programs. As members of the RBA, our employees follow a Code of Conduct that establishes standards to ensure working conditions in the electronics industry. The RBA holds Inventus Power accountable for keeping their supply chains safe, treating their employees with respect and dignity, and providing environmentally responsible business operations.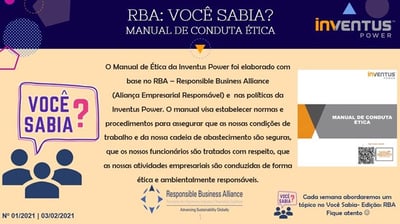 Another successful program for this year has been our "I AM POWER" initiative. The goal of this program is to celebrate and share the achievements of our employees. Whether it's recognizing an employee's anniversary, or a job well done, we aim to empower our employees to support one another's successes.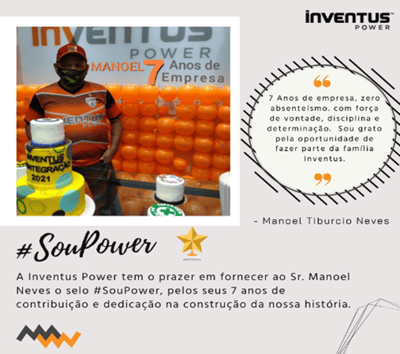 How has Inventus Power changed the way it has conducted employee training since the onset of the COVID-19 pandemic?
Camila: All our training had been in person, but our company quickly transitioned to virtual meeting platforms such as Zoom and Microsoft Teams. We found new ways to engage with our employees, even if we couldn't meet face-to-face. For example, we implemented 'Meetings with Managers', a monthly open-table discussion between managers and staff. Due to the lack of live events, employees were more likely to attend these virtual meetings and provided excellent feedback.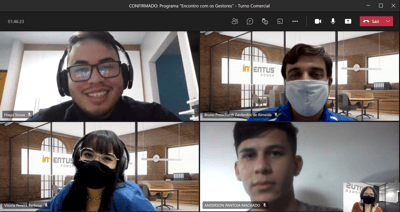 Are there any Brazil facility achievements you'd like to share with us?
Camila: Yes! We recently won an award for our enriching internship program, consisting of 37 interns for positions in our Purchasing, Human Resources, Sales, and Quality Control Departments. We are proud to report that 6 of them have accepted full-time roles at Inventus Power. We're always excited to bring on new talent!