Chris Turner, Vice President of Technology and one of our experts, highlights the top 5 reasons why being "technology agnostic" at Inventus Power is so important when designing a battery pack in order to help differentiate customers' devices in their markets.
1. The BEST Cell Technology Fit Based on Proven Test Data
Being agnostic allows Inventus Power to impartially assess and recommend cells/technology for an application based on what is the best technical fit. Because we support many applications across our key markets (medical, industrial, commercial, military & government), we have generated a wide range of test data to support our cell choice. As such, we have a sizeable database of information that clearly shows, given a particular parameter, which cell has the best performance for a specific application.
For example, if an application requires -30degC or even -40degC, we have proven test data to inform us which cell performs best in this environment. On the other end of the temperature spectrum, for a long life application like Backup Battey Units (BBUs), we have ongoing life testing showing capacity loss over time at elevated temperatures that clearly shows the better performers among the cell options available. This testing has been ongoing for years now, enabling us to provide actual data, instead of extrapolations for this critical parameter for backup UPS type applications.
2. Cost-Effective Cell Solutions
For some applications, there may be more than one cell that can meet the device requirements. Inventus Power can recommend the most cost effective of the viable options (whereas a cell supplier can only recommend their own cell … no matter the cost). Additionally, we leverage our global, collective buying power on cells to ensure that clients are receiving the best price possible.
3. Supply Chain Risk Mitigation
Inventus Power represents a true multi-source solution that helps mitigate risk throughout a customer's supply chain. This should be a heightened consideration due to recent natural disasters, factory fires and large recalls by cell manufacturers. We are globally dispersed with six manufacturing locations that span eight countries and four continents with the ability to use multiple cells from various suppliers. Inventus Power qualifies more than one cell up-front for each application to help mitigate these issues as well provide a solution in case of cell End of Life (EOL). Additionally, Inventus Power audits each cell manufacturer and only recommends those that meet our stringent requirements based on decades of experience.
4. Broad View of Cell Development Trends
We incorporate a 360-degree view of cell development trends rather than following a single perspective. This is particularly helpful for prismatic or pouch cell discussions where we can compare roadmaps and recommend cell sizes from multiple cell manufacturers rather than taking an odd size from a single cell manufacturer that may later lead to an EOL issue.
For example, there is much talk about new cylindrical sizes (20650, 20700, 21700) out in the marketplace and each cell manufacturer has its reasons for promoting one size or the other (usually based on large volumes from an OEM customer). Inventus Power can see clearly who is promoting which size or sizes and use that information to help steer customers in the right direction.
5. Access to Latest Cell Technology to Help Differentiate Devices
We have great relationships with top-and lower-tier cell manufacturers who make the latest technology available to us. Equally important are the new battery technology companies driving innovation in the marketplace (fuel cells, solid state, etc.) that come to Inventus Power because we are not a competitive threat. In fact, we are a well-known resource for battery technology startups because they know we have the expertise and can evaluate their technology impartially.
Bottom line: Inventus Power's range of experience across markets and applications allows us to design and engineer the best fit, form and function for your device's power system which creates differentiation value in the marketplace for your product. #powerthatdifferentiates
Interested in learning more? Download our Engineer's Guide to Lithium-Ion Cell Selection white paper today.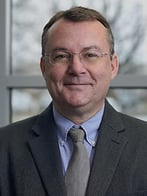 Chris Turner, Vice President, Technology
Inventus Power is a global engineering company that develops and manufactures innovative power systems; we do not develop/manufacture cell technology. We have world-renowned experts who recommend the right cell technology based on availability and the customer's specification/application. We then apply the cell technology through a highly-engineered solution.