With 2020 being Inventus Power's 60th anniversary we wanted to tell our story through our employees. In this staff interview, we talk with Michael Grundke, Managing Director Sales & Business Development - EMEA. Read on as he shares information on our investments in the EMEA region (Europe, Middle East, & Africa) and our commitment to being the preferred lithium-ion battery solutions provider.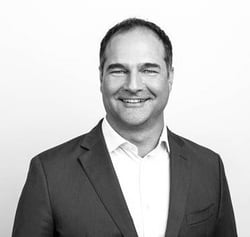 Can you tell us about your role at Inventus Power?
Michael: My role is Managing Director Sales & Business Development for the EMEA region. Together with my team, I am responsible for developing the regional business of Inventus Power across Europe, the Middle East and Africa. My vision is to build upon Inventus Power's 60 year history, industry experience, and expanding capabilities to become the partner of choice for customers in EMEA looking for safe, smart, and durable lithium-ion battery solutions.
What progress has Inventus Power made in expanding its presence in the EMEA region?
Michael: By signing the joint venture with Qatar Free Zone Authorities (QFZA) in December 2019, the company clearly committed to a strategic focus on the EMEA region and underlined the vast potential for a high-quality lithium-ion battery company. We are currently building out our presence within the Qatar Free Zones through the establishment of engineering and manufacturing capabilities in Doha.
We also recently opened a new office near Munich, Germany, emphasizing the importance of the European market for Inventus Power. The regional footprint has significantly improved with the hiring of new staff, including experts from motive and stationary markets with strong lithium-ion and lead-acid experience.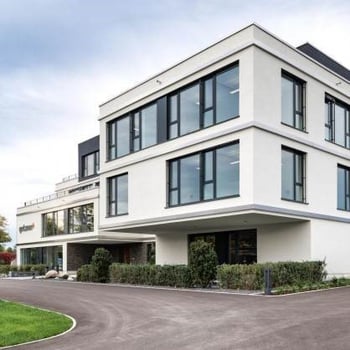 We've received positive feedback from current and new customers in the EMEA region, affirming that we are on the right path to becoming the partner of choice for lithium-ion battery solutions. Li-ion batteries are more complex than lead-acid and require additional support to our customers – from consulting, integration, and after-sales service. The EMEA team is excited to reinforce these business development activities in the upcoming new year.
What are the key EMEA markets Inventus Power is focusing on and what competitive advantage does Inventus Power offer?
Michael: With the ever-growing demand for "unplugged energy," the number of markets keeps increasing. Our decades of experience and a wide range of in-house capabilities, including TUV and UL testing, gives us a clear advantage over the rising number of low-priced competitors. We have been developing solutions for customer-specific requirements for 60 years, with great success in the medical device, military, robotics/AGVs, and other industrial markets. We will continue to focus on these markets in EMEA for custom build solutions.
With our new standard product portfolio, the PROformance Series, our focus is on motive markets, such as cleaning machines, aerial work platforms, low-speed electric vehicles, and mobile robots. We aim to replace lead-acid in these markets with safe, standard size lithium-ion batteries that provide far more benefits to the user.

The EU aims to be climate-neutral by 2050. How can Inventus Power contribute to this initiative?
Michael: The climate targets are ambitious with the structure of the European Union, but there are initiatives and new policies that support this goal. A definite trend toward electrification is happening. As industry sectors are, or soon will be, revaluating the possibilities of energy storage, they'll likely drive towards "smart" electrification of their application to maximize the benefits.
To support this trend, Inventus Power is well-positioned with top-quality products and capabilities and has experience in utilizing data from batteries. The battery is the heart of any application and central to gain information on how the application (machine) is used. Many new applications that are operating on batteries rather than internal combustion engines (ICEs) are enabling smarter operation and longer run times.
Companies are strongly considering electrifying their applications and machines to meet EU climate targets, as well as increasing the efficiency of their operation. We can help these companies find the right solution that meets both targets.
What does Inventus Power's future look like for the EMEA region?
Michael: As we enter into a post COVID-19 world, we expect EMEA markets to continue to grow in number and speed. The region has vast opportunities in motive and stationary applications as well and within the medical and military space. The lithium-ion battery market is still in an early stage due to comparably high initial costs (CAPEX) vs. the legacy technologies, such as lead-acid. However, since the benefits for lithium-ion batteries are far beyond storing energy, the future for an innovative, quality-focused company like Inventus Power is very bright in the EMEA region.
Opportunities are not only among existing markets but are also with new business models that could lift the company to a new level. The EMEA team, with its global capabilities and expertise, will do everything to make Inventus Power the partner of choice in the region!