We're continuing our staff interviews to celebrate our 60th anniversary, and this week we turn our focus to our engineering team. In this interview with Inventus Power's Ilyas Ayub (Vice President, Technical Center Americas) and Sundy Liu (Vice President, Technical Center Asia), we'll discuss the benefits of having global engineering capabilities and how this has helped us develop safe, reliable, and quality-engineered battery systems across a broad range of portable, motive and stationary applications.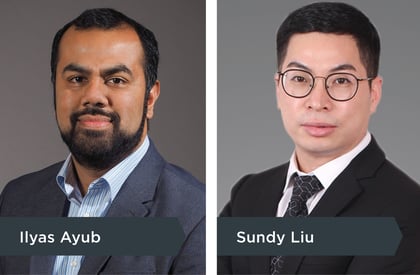 Can you tell us a little bit about your roles and the capabilities of each Technical Center?
Sundy: As Vice President, Technical Center Asia, I'm responsible for global project development and technology. I lead our Asia Pacific Engineering Team in Guangzhou, China which consists of nearly 200 engineers with industry expertise in mechanical, software, and electrical engineering. We can provide complete technical solutions and cover a wide range of product design platforms for battery packs and battery managements systems (BMS), chargers, and power systems. We also have a high-level agency in-house testing lab which streamlines the regulatory process for our customers. Our Technical Center Asia is the only facility certified by TUV for these standards in the South of China and we also have a UL-approved CTDP lab (Client Test Data Program).
Ilyas: As Vice President, Technical Center Americas, I oversee product development in the U.S. for battery packs and chargers. The Americas Engineering Team consists of a variety of talented mechanical, electrical, test and qualification engineers as well as field application engineers (FAEs). Our FAEs play a vital role at Inventus Power as they assist our sales team in winning new opportunities and ensuring we design products to the customer's requirements. Historically the Americas Technical Center has engineered products for military and medical applications. Today, we are expanding into new applications for lawn and garden, material handling, and light electric vehicles. These new markets require medium to large format batteries to power their applications, and we are excited to be working on such complex projects.
Inventus Power has 300+ engineers worldwide. What are the benefits of having a global engineering team?
Ilyas: We benefit from the ability to co-develop products and utilize each other's strengths accordingly. For example, a product may be designed by the team in Guangzhou and our team in the US will provide customer support. We may also perform the electrical engineering for a project at one tech center and software engineering at the other. We also leverage each other's labs for qualification and agency certification.
Sundy: I agree with Ilyas. Our customers benefit from our co-development capabilities in product design and technology. Ultimately, our shared global resources help us deliver exceptional customer service and superior product design.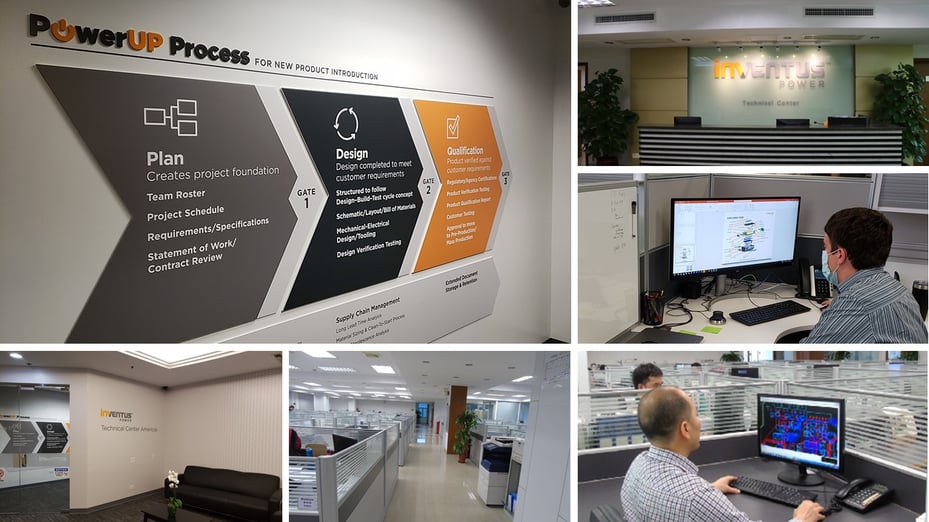 Market diversity is a strong suit of Inventus Power, servicing markets from consumer and industrial to medical and military. What engineering lessons have been learned from working with a variety of markets?
Sundy: The engineering team has accumulated extensive design experience in product application technology across different fields over the years. Inventus Power's ability to improve product technology, design system solutions across multiple platforms, and shorten the product design cycle allows us to meet the diverse market demand.
Ilyas: Our broad market diversity has enabled us to take the knowledge and lessons learned in one market/application and incorporate into the design products for other markets. For example, our military applications taught us how to ruggedize products for extreme conditions. Consumer applications taught us how to be cost-sensitive. If we purchase a large volume of cells to support a consumer battery pack, we can leverage the supplier relationship and utilize the cell pricing for other market applications.
Over the years, Inventus Power has moved up the power curve. What considerations need to be made when moving from smaller, simpler battery packs to larger, more complex systems?
Ilyas: Moving up the power curve means your battery packs are going to get more complex. From an electrical perspective, components must handle higher voltage and power. From a mechanical perspective, housing material selection is critical to be able support larger and heavier battery packs. As the battery gets bigger and more complex, there is a lot more software that needs to be developed to ensure proper cell management, communications with the host device, and more accurate state-of-charge (SOC) calculations.
Sundy: To further expand on Ilyas's response, medium and large format battery packs require more complex system designs. This includes advanced engineering in the Battery Management System (BMS) as these larger battery packs need the correct thermal management controls such as cell balancing & uniform cooling methods, system safety design protections and power management. They also require enhanced communication systems for ensuring high-precision system detection & data collection, SOC calculations, high-speed CAN communication / compatibility with other communication protocols, and reliable State-of-Health (SOH) management. Finally, in addition to size, there are mechanical design considerations such as application of new materials for indoor/outdoor use (waterproof, radiation protection, shock/vibration protection, high impact, and reliable cooling).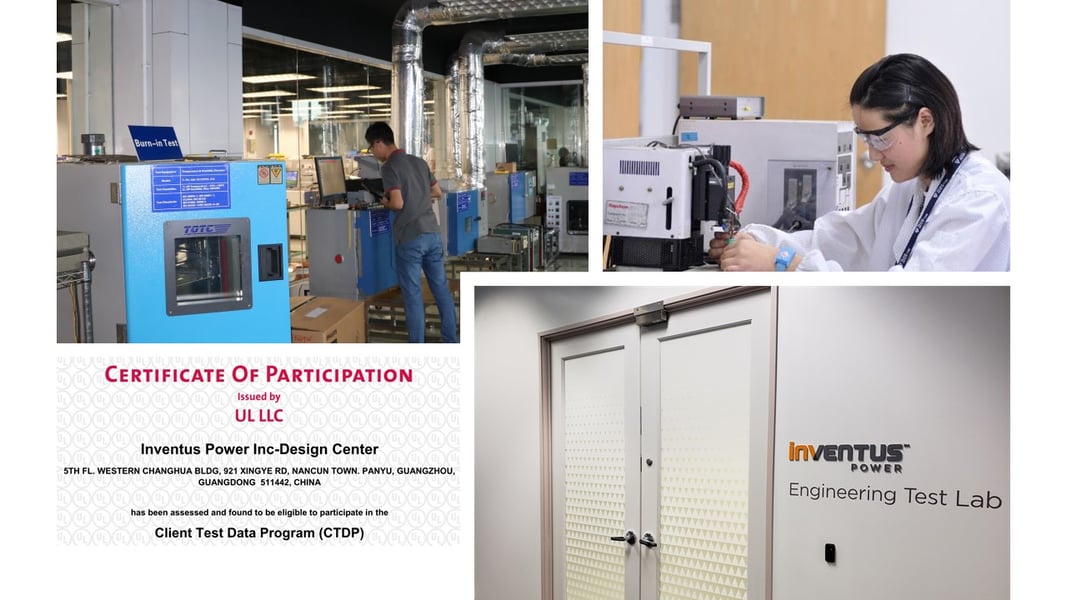 Are there any plans for the Inventus Power Technical Centers you can share with us?
Sundy: The Guangzhou Technical Center is focusing on design innovations that will support Inventus Power's expansion into new markets. We are supporting custom designs as well as developing a new line of standard products. Along with the Technical Center Americas, our goal is to lead the industry in advanced battery systems and provide customers with quality engineered products that are safe, reliable, and optimized for their intended application.
Ilyas: Overall, we are working on many complex and engineered systems. Working with our colleagues in Guangzhou, our entire global team is focusing on quality and making our products even safer than what currently exists in the battery industry.