To honor our 60th anniversary, we are interviewing some of our talented employees to help us tell our story. In this interview with Inventus Power's Fernando Garcia, Director Operations Tijuana, we'll learn about the capabilities of our facility in TJ, Mexico, and the battery products manufactured there.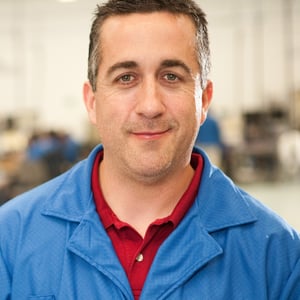 Can you tell us about your role as Operations Director at the Inventus Power, Tijuana, Mexico facility?
Fernando: In my role as Director, Operations - Tijuana, I am responsible for supporting our growth initiatives and delivering on customer commitments from our Tijuana, Mexico (TJ) manufacturing facility. I have been with Inventus Power for over 16 years, and throughout that time, have strived to ensure our customers are delighted with a product that exceeds their expectations, at a competitive price, and delivered timely with exceptional customer service. When it comes to my staff, my main priority has always been to establish a safe and rewarding work environment our employees can be proud of, as they are our company's most important asset.
Inventus Power recently expanded operations in Mexico, which included building a new state of the art facility. What prompted this move?
Fernando: Growth! Our Mexico plant is experiencing unprecedented growth due to the introduction of new products, increased market share, and geographical location. In late 2018, we officially opened our new Tijuana facility due to increased customer demand for advanced battery systems across multiple markets. We continue to make significant equipment and capital investments for facility and building infrastructure, as well as additional production lines to accommodate new builds and product transfers across a mix of low-to-high volume/complex applications and medium-to-large format battery systems.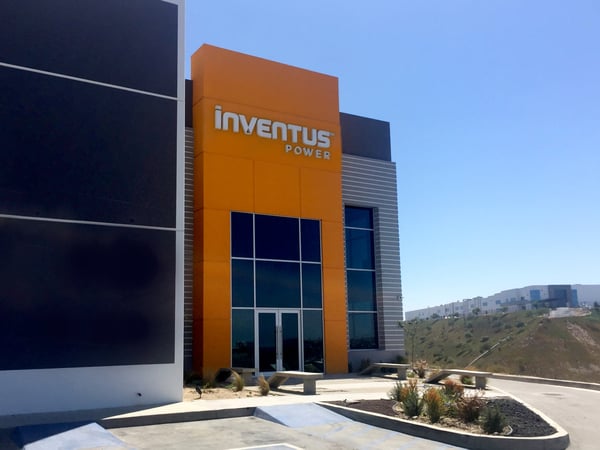 What are the key products and manufacturing capabilities of our Tijuana plant?
Fernando: Products produced in our Tijuana facility can be divided into two major market sectors - Medical and Consumer/Industrial. In the Medical segment, products are built for respirators, air purifiers, infusion pumps, imaging devices, and medical carts such as our U1LiFe batteries. In the Consumer/Industrial segment, we build products for a diverse range of applications including data scanners, topology inspection equipment, portable speakers, safety devices, and more. The Tijuana facility features approximately 100,000 ft² of manufacturing space for building power products with the capacity to further expand the footprint to another 80,000 ft² to accommodate customers' growth & demand, making it one of the industry's largest manufacturing facilities in North America. The site is equipped with 72 manufacturing cells that share the same infrastructure, a temperature-controlled warehouse to ensure our materials are kept in ideal environmental conditions, state of the art manufacturing and test equipment, and flexible workstations designed and built in-house.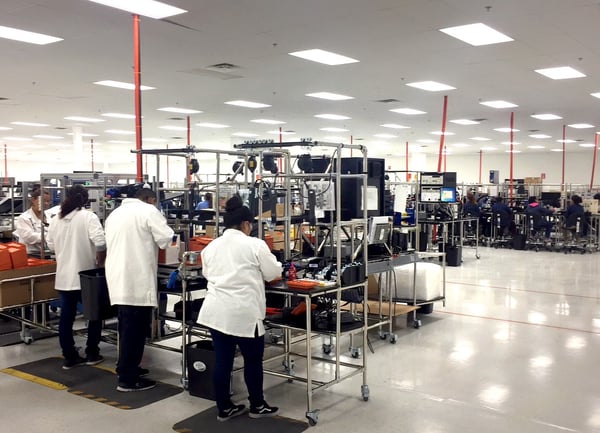 Inventus Power has five manufacturing centers strategically placed across the globe. What is the benefit of having this global manufacturing footprint?
Fernando: The different locations offer customers options to select where they want their product built. Our proximity to so many markets helps customers analyze lead time, logistics, inventory management, and duties as part of their strategic sourcing activities.
With over 1B products safely delivered, what are some of the quality assurance processes that Inventus Power follows?
Fernando: It starts with a solid phase gate approach to get programs into production which defines the design criteria, quality requirements, and product deliverables. All factories are certified to ISO-9001 and/or ISO-13485 and have established standard procedures as the framework for ensuring consistent product quality. Another key factor is expertise across our 3,000+ employees and 60 years of building power products.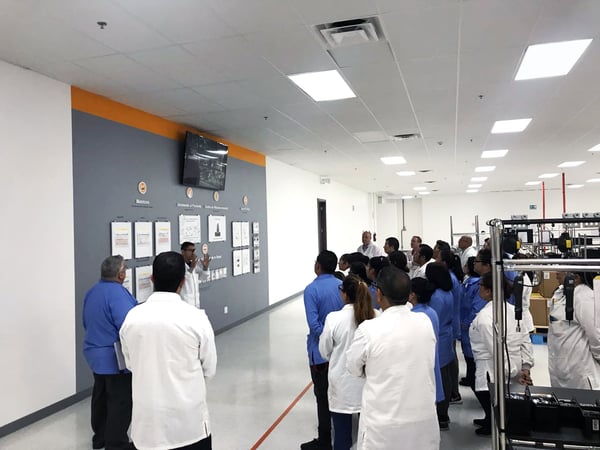 Over the years, how have our Tijuana operations adapted to business growth and/or industry dynamics?
Fernando: One of the best strategies in dealing with growth and business dynamics is to do your best to be one step ahead, allowing you to better manage and react to changes. Another key factor is continued investment in the business to be able to sustain growth. Having the right leadership at each of the functions is key to ensure employees are prepared to manage these situations.
What does the future look like for Inventus Power's manufacturing capabilities?
Fernando: Bright! We are launching a new family of larger battery packs that will enable us to generate presence in new markets like light electric vehicles, lawn and garden equipment, materials handling applications, and more. These products require more robust and automated production processes that are new and being developed by Inventus Power. Stay Tuned!