For the past few years, there has been a spotlight on the healthcare industry. The need to lower healthcare costs, securely transfer and access patient data, and convert spaces into medical facilities have become priorities, especially during the COVID pandemic.
As a trusted and long-standing supplier of battery and power systems to medical device OEMs, Inventus Power needs to understand what market trends and challenges are affecting the healthcare industry. We gather this information through discussions with our customers and suppliers as well as participating in industry events, like HIMSS and Medical Design & Manufacturing (MD&M). Check out our interview with Inventus Power's Bob Zielke, Sr Director, Business Development to learn more about emerging medical trends and how lithium-ion battery technology is making an impact.
What are the latest trends in healthcare that you are hearing about?
Bob: A major theme we're learning is the need to get medical data to the right people in real-time. Questions like "How can we securely store a patient's diagnostic data and enable their physician to access it anytime, anywhere?" This comes from the rising demand in Telehealth, which leads to more products and services needed to support this new way of medical treatment. We anticipate that the healthcare industry will be relying more on sophisticated software, artificial intelligence (AI), and cloud-based data storage. This will most likely lead to modifications in medical devices.
Another trend affecting healthcare is the increased demand for mobile medical stations. These portable tools enable healthcare professionals to perform diagnostic testing on patients without having to transport them, thus saving costs and reducing risk to patients. This form of point-of-care is being more widely used in nursing homes, urgent care centers, mobile health clinics, and even patients' homes. These mobile systems are often designed to be battery-powered and therefore require a safe and reliable power source. Our U1LiFe batteries are a great fit for medical carts, patient monitors, portable x-ray machines, and other mobile medical equipment. With Lithium Iron Phosphate cell chemistry, U1LiFe batteries offer substantial benefits in terms of safety, weight, run time, maintenance costs, and cycle life.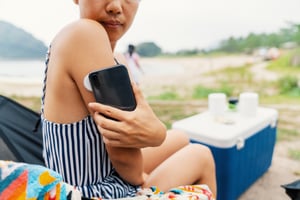 There is also a growing demand for medical devices to be smaller, more portable, lighter, and wearable. An example of this can be seen in Diabetes Care where wearable tech is being used for glucose monitoring and even insulin pump therapy. The increase in wearable technology offers many benefits in terms of convenience, reduced cost of care, and early diagnosis and treatment intervention which can lead to better patient outcomes. However, there are some challenges that come up, specifically when batteries are involved in terms of choosing the right cell chemistry, size, energy density, and other requirements that are needed to meet the critical requirements and functioning of the wearable device it will be powering.
What's the most interesting new medical device, or improvement to an existing device, you've seen recently?
Bob: I'm always impressed with the technological advancements from Abbott. When I attended HIMSS last year, they demonstrated their AI-powered imaging software that analyzes medical testing results and renders 3D models. With the increase in Telehealth, software that allows doctors to effectively assess patients remotely is vital.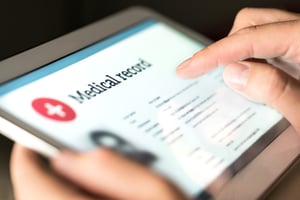 Another advancement I've seen is in the e-mobility space, specifically related to electric wheelchairs. Innovations are leading to self-driving technology and software to transform existing electric wheelchairs into "smart" chairs. There are even new tank-like tracks to maneuver uneven terrain and compactable, clip-on scooters to convert manual wheelchairs to lithium-ion (Li-ion) battery power. Users are looking for more advanced, smarter wheelchairs with long-lasting battery power. Because of this, OEMs of powered wheelchairs are transitioning from sealed lead-acid to Li-ion battery technology, like our U1LiFePRO battery system, and users are reaping the benefits of improved range, charge time, and mobility.
How do you feel batteries can affect patients' lives?
Bob: The evolution in battery technology has allowed patients to experience a higher quality of life. Medical devices such as portable oxygen (O2) concentrators or left ventricular assist device (LVAD) heart pumps enable users to be more mobile and carry out daily tasks. For example, an LVAD battery is worn on the patient's body and can go 13 hours without needing a charge. That translates to the user spending less time charging and more time living.
There are a lot of things to think about when you are diagnosed with a disease, disability, or just undergoing medical treatment, but battery concerns shouldn't be one of them. The myriad of battery-powered equipment that may be used to help monitor, diagnose, or treat a patient is critical to the quality of care received. We understand that medical device power systems must be carefully engineered to ensure they meet the industry's unique requirements and regulations. Our goal at Inventus Power is to take at least one burden off the patient, and that's by providing safe and reliable power solutions.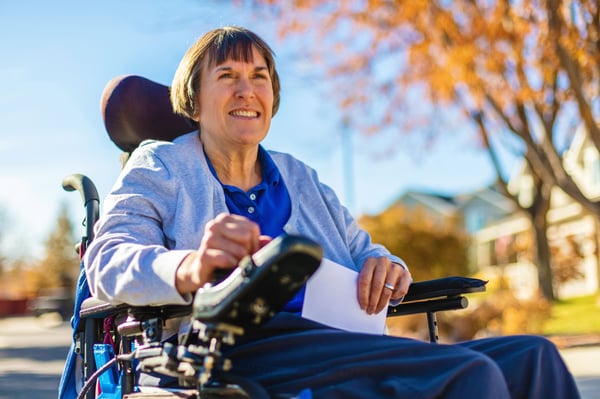 Inventus Power has been engineering and manufacturing battery systems for over 60 years. Our patented technology, cross-market experience, worldwide operations, and regional support enable us to provide the safest and most reliable power solutions for your medical devices. Want to learn more about our standard and custom battery solutions for medical applications? Contact us today.