We continue to look back on our 60 years in business with our next staff interview - Jeff Downs, Director of Business Development - Medical. In this interview, Jeff explains how Inventus Power has supported new advancements and technologies in medical device design utilizing Lithium-ion (Li-ion) batteries.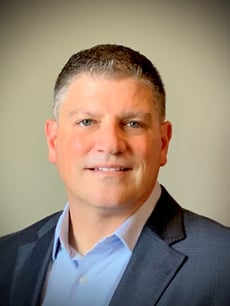 Can you tell us a little bit about your role in the medical market at Inventus Power?
Jeff: In my role as Director of Business Development - Medical, I am responsible for growing opportunities and building a strong pipeline within the medical vertical of our business. This includes identifying new markets that can benefit from our custom solutions and/or standard product offering. I have been with Inventus Power for nearly 26 years and have gained valuable knowledge working in different positions within the organization. Throughout this time, my main focus has always been our customers and the patients that use the devices that we support. By working with customers to offer the best power solution for both stationary and mobile devices, I know that I am helping to improve patient outcomes. It is very rewarding to know that my contributions are positively impacting someone's daily life.
How long has Inventus Power been supporting the medical market and what type of solutions does the company have experience developing?
Jeff: Inventus Power has supported medical applications for 60 years. We design and manufacture battery packs, chargers, and power supplies for class I, II & III medical devices that include front line care products, patient mobility, ventilation devices, heart pumps, surgical tools, and more. We have the expertise to support primary and backup power applications. Our design teams work closely with our customers to design products that offer them a competitive advantage in the marketplace with an increased safety margin.
Safety and reliability are essential when it comes to powering medical devices. What measures has Inventus Power put in place to ensure the quality of its products?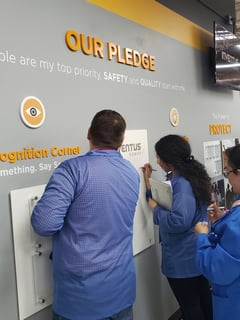 Jeff: First and foremost, we put the patients first. Safety and quality are our top priorities. Our engineers design multiple layers of protection and test our solution in the device to ensure it is optimized for safety and performance. We also drive the patient-centric focus within our factories through our Patient Priority Program, which encourages and promotes a "see something, say something" culture.
What are some of the benefits of using Li-ion battery technology in medical devices?
Jeff: Li-ion helps enable patient mobility and allows individuals access to healthcare, travel, and the opportunity to spend more time with family and friends. Li-ion delivers the power that therapy devices need to operate for longer periods with much less weight than conventional batteries like lead-acid could offer. Additionally, patients are no longer tethered to the wall and can travel with ease and peace of mind.
How do you foresee Inventus Power impacting the medical market moving forward?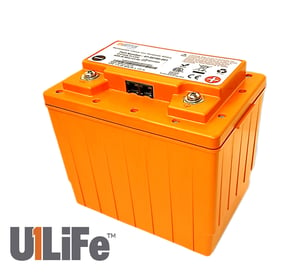 Jeff: As patients become more mobile, so does the need for the diagnostic surgical equipment used by medical professionals. Cordless tools and portable imaging are continuing to expand. The recent pandemic highlights the need to be able to create portable triage centers to treat patients. Our standard line of U1LiFe batteries provides our customers with a reliable and long-life battery-powered solution for a variety of medical cart applications. Our design engineers are currently developing a more advanced solution for larger format diagnostic applications such as MRIs as well as e-mobility applications (i.e. electric wheelchairs, e-scooters). Advanced battery technology and device software compatibility, coupled with increased runtime and performance, will enable our medical customers to expand patient care tools and resources. This will ultimately deliver real-time data to medical professionals and improve the overall patient experience and outcome.