Recently featured in Small Arms & Defense Journal, Inventus Power's Conformal Wearable Battery (CWB) is a safe, flexible, wearable power source designed to increase mission effectiveness of the warfighter. Learn about the features and benefits of our CWB and why it is a product of choice for the U.S. Military.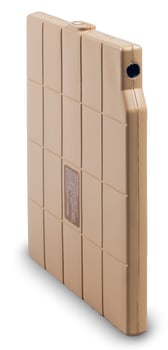 Reduces Burden
Prior to the CWB, standard U.S. military batteries, including lead-acid and 2590 lithium-ion batteries, were not designed to be worn. Not only does the CWB enable warfighters to consolidate all of their battery backup into one source, it can be seamlessly carried on their bodies. The CWB easily inserts directly into the outer tactical vest and is capable of powering all peripheral devices, effectively reducing the warfighter's burden by decreasing the need to carry multiple batteries.
Optimizes Performance and Efficiency
A significant portion of the weight soldiers carry can be attributed to the number of electronic systems; all requiring power sources to operate. At 2.6 pounds (1.2 kg), the CWB's lightweight, flexible and ergonomic design allows warfighters to carry more mission control equipment while also maintaining the ability to remain agile and more efficient in the field. The CWB is also a highly efficient energy source that offers a long cycle life (500+ cycles) and provides power to all warfighter-worn battery-operated equipment such as radios, night vision goggles, GPS, etc.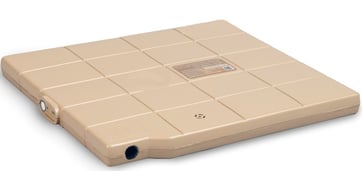 Increases Safety and Sustainability in Battle
When designing the CWB, the safety of our warfighters was top of mind. The custom battery solution needed to be able to withstand battle and keep them connected to their devices even in the most severe circumstances. Inventus Power's CWB is ballistic-safe, immersion capable, shock / trauma resistant, and heat resistant. While other batteries typically only hold their charge for 6-8 hours, the CWB provides 24 hours of uninterrupted power. Further, its anti-propagation technologies make it one of the most advanced battery systems in the industry.
Centralized, Wearable Power Source for the Warfighter
Inventus Power is the original producer of wearable power. Our CWB of today is much more advanced than the original. Inventus Power practices a process of continuous improvement for all our products and our CWB continues to evolve to meet the central power source requirements for warfighters. No one in the industry makes a battery similar to Inventus Power's CWB and we are proud that it is a product of choice by our U.S. Military.