Inventus Power is going back to in-person events and is thrilled to be exhibiting at - The Battery Show 2021! Acclaimed as the #1 advanced battery and electric vehicle event in North America, The Battery Show (TBS) brings together innovators, engineers, and industry leaders. This 3-day long event includes conference tracks, industry expert panels, product demonstrations, and more. Here are event details and information on how you can connect with us at TBS:
September 14-16, 2021
Novi, Michigan
Inventus Power Booth: 2312
---
Lightning Talk Conference Session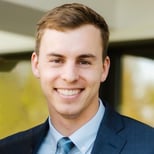 Title: Lithium-ion Battery Pack Charging Interfaces and Challenges
Presenter: Kevin Mengarelli, Senior Systems Engineer
Date: Wednesday, September 15
Time: 4:45 pm – 5:15 pm (EDT)
Location: Sapphire Room
Description: The adoption rate of lithium-ion (Li-ion) batteries continues to grow worldwide as more industries are seeking an alternative energy source. Many Low-Speed Electric Vehicles (LSEVs) are replacing lead-acid batteries to provide maintenance-free, long-lasting power with better insight into the battery's key parameters such as State of Charge (SOC), remaining run time, etc. This presentation will discuss the interfaces and charging profiles needed to charge Li-ion batteries in light electric vehicle (LEV) applications and will provide real-world examples and comparisons.
---
Product Showcase
Product: PROTRXion™ Series Li-ion Batteries
Date: Thursday, September 16
Time: 12:00 pm (EDT)
Location: Inventus Power Booth: 2312

Description: A new standard in safety, intelligence & reliability. Inventus Power's PROTRXion™ Li-ion batteries offer a high-performing, fast charging, and maintenance-free solution for motive applications such as low-speed electric vehicles, material handling, aerial work platform, professional cleaning, lawn & garden, robotics, and more. The PROTRXion™ portfolio includes 24V, 36V & 48V options that are scalable to address different market needs and related duty cycles for each end application.
---
Register now for 20% off!
When registering for The Battery Show be sure to use our promo code SPECIAL for a free expo pass and 20% off a conference pass. Register today!

Click here for our full list of 2021 trade shows and speaking events.