Medical device battery solutions are not one-size-fits-all, and neither are designers and manufacturers of battery packs, chargers and power supplies. When choosing a power solutions supplier, it's critical for OEMs to find a partner that offers innovation and has the experience and capabilities to design and manufacture safe and reliable power solutions.
Learn why the world's leading medical device manufacturers consider Inventus Power as a trusted source for their battery and power solution needs.
Proven Safety & Reliability
60+ years battery industry experience

ISO13485 quality systems & traceability capabilities

Over 1 billion products safely delivered


Application Expertise

Battery packs, chargers & power supplies for Class I, II & III medical devices (custom designs & standard sizes)

Wearable, autoclavable, high-reliability, 24-hour use, etc.

Total solution mindset

- c

omplete system integration expertise from cell chemistry selection through final system design

Device specific optimization
Global Capabilities

Dedicated global healthcare locations include ISO 13485 certified manufacturing in the US, Mexico & China
Global engineering resources (US & China); over 300 engineers
In-house molding, PCB assembly, conformal coating and more
In-house regulatory testing & certification approval for global agency standards

(IEC62133, UL2054, CE)



Supply Continuity
Strategic supplier relationships
Top-tier cell sourcing

In-house design; 100% control over hardware & software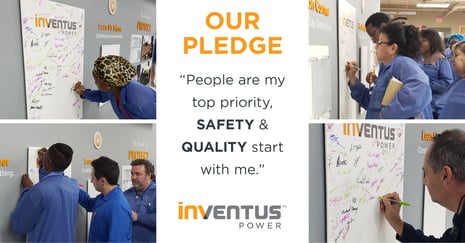 Pledge to the Patient

Medical Product Awareness Training

"See Something, Say Something" Mindset
We would love to support your company on its next battery pack project. Please do not hesitate to contact us with questions, consultative advice, or design support.