Lithium-ion (Li-ion) batteries offer many advantages, such as superb cycle life and high energy density, making it a standard technology in most industries, with rapid adoption expected for medium format applications such as material handling, battery backup, lawn & garden, light electric vehicle (LEV), etc. Modular Li-ion solutions are now enabling easy design in as a replacement for gas or propane Internal Combustion Engines (ICE) or Sealed Lead Acid (SLA) batteries which have traditionally powered larger stationary and motive applications.
In this white paper, we discuss the design principles used for medium format Li-ion batteries, giving the reader a "behind-the-scenes" look at the technology that goes into these solutions. Our material handling modular solution is shown as an example on how these design principles are put into practice.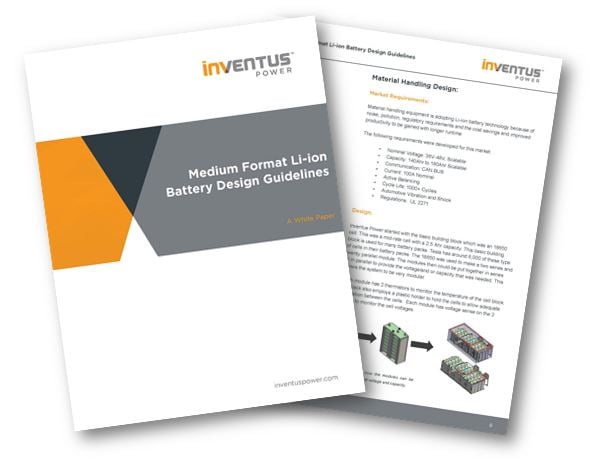 Register below to Download our White Paper Today!