With 2020 being Inventus Power's 60th anniversary we decided to tell our story through our employees. In this staff interview, we talk with two tenured Principle Applications Engineers, Imad Idelah and Riad Nakhleh. Read on as they share various project stories, discuss industry innovations, and more.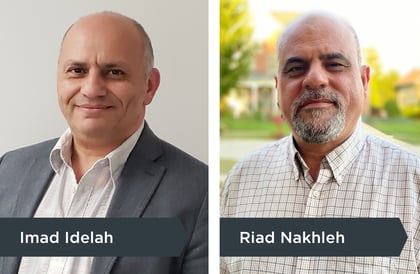 Can you tell us about your roles at Inventus Power?
Imad: I have been with Inventus Power for over 27 years. In my current role of Principle Applications Engineer, I am part of an integrated Inventus Power team focused on new business and product development. Our team of sales reps, engineers, and technologists work closely with our OEM customers to define and recommend finished solutions. This involves continual support to the New Product Introduction (NPI) team to transition projects smoothly during the development stage, and support end-of-life (EOL) cell replacement as needed.
Riad: Like Imad, as a Principle Applications Engineer, I work with our staff and customers to develop ideal power solutions. I've been in the industry for 25+ years and have always been committed to finding new ways and technologies to address the challenges facing battery-powered devices, especially in new and emerging markets.
Can you describe a project/program that has been most meaningful to you?
Imad: Inventus Power has developed power solutions for all sorts of devices, but the ones that resonate with me the most are for medical applications. Engineering battery products that power life-supporting devices, such as left ventricular assist devices (LVAD), oxygen therapy equipment, infusion pumps, etc., is extremely rewarding because our products contribute to an improved quality of life for patients. These projects are all unique and rewarding to everyone involved especially now with the COVID-19 pandemic.
I've also enjoyed working on commercial and industrial applications that allow the people to do their jobs in more efficient way, such as power tools, professional cleaning equipment, lawn and garden tools, and professional drones for firefighting and security.
Riad: I've enjoyed working on battery backup solutions for critical power applications using Li-ion technology where battery packs are smaller, weigh less, and are more powerful than standard Lead-Acid batteries while also providing safety and reliability. Our BBUs are designed to operate in high temperature environments such as in data centers and can deliver more power in a short periods of time allowing servers to gracefully shut down without losing any critical data during a power outage.
Additionally, it has been challenging, yet rewarding to design battery packs for intrinsically safe environments where batteries are used in applications such as two-ways radio, gas detectors and other devices where the atmosphere could be highly explosive and dangerous such as refineries and the mining applications.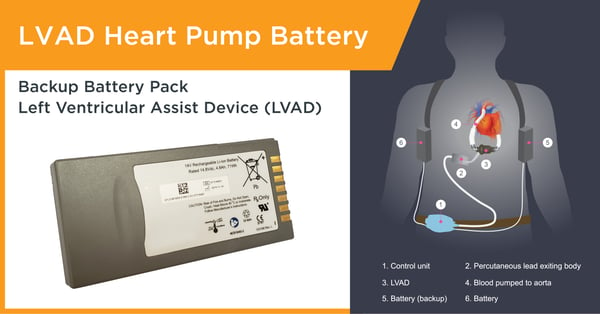 Over the years, what technological innovations do you consider most significant for the battery industry?
Imad: New Li-ion cell technologies and chemical innovations, allowing battery packs to be designed on a larger scale and format to support a wider variety of applications. Also, smart electronics and communication, which allow users to utilize smartphones and apps, wireless charging, and Bluetooth capabilities.
Riad: Definitely new cell chemistries and designs that improve both the energy and power of Li-Ion cells, allowing them to be used in more products. Li-ion batteries are much lighter and powerful while still being safe and reliable. Also, partnership with TI to improve fuel gauging for the Li-ion industry has been helpful as they came out with new products with improved accuracy.
Inventus Power has a diverse design portfolio. How does this application experience benefit the customer?
Imad: By working on thousands of different applications with our OEM customers, we can help customers define the new product or improve the existing product from all perspectives - cell selection, mechanical, electrical, and safety/agency testing.
Riad: Our experience in servicing such an expansive customer base grants us the ability to apply cross-application knowledge to each product. Whether that's finding ways to make a battery lighter or increase the run time, ultimately, it's about helping our customers be more competitive in the marketplace.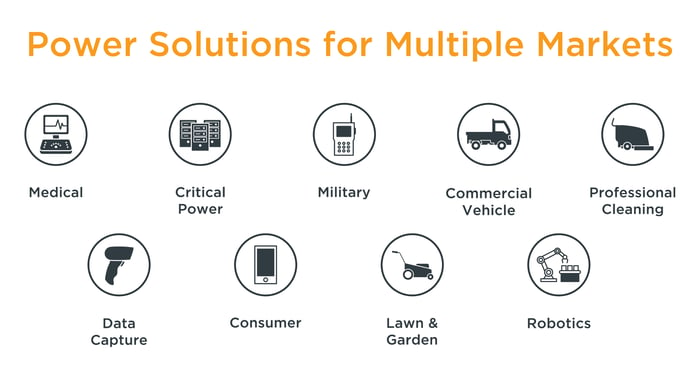 From your perspective, what competitive advantage does Inventus Power offer?
Imad: As a global company that's been in business for 60 years, we have a lot to offer. From an impressive portfolio of products to our strong supply chain with excellent cell supplier relationships, the list goes on. But overall, our engineering knowledge and expertise is our greatest asset.
Riad: It's our people. Our global engineering team has extensive knowledge in all cell chemistries and has designed battery and power solutions for many different industries. This strong design knowledge coupled with our testing capabilities enable us to develop very safe and reliable products. We pride ourselves on our proven track record of zero recalls across the billions of products that have been delivered to the market.