Inventus Power, a global US based leader in advanced battery technology and manufacturing, and Qatar Free Zones Authority (QFZA) inaugurated the company's technical center and manufacturing facility in Qatar Free Zones, with the aim to accelerate Inventus Power's international expansion, and to serve the European, Middle Eastern and African (EMEA) markets.
The inauguration took place during a ceremony in the presence of H.E. Ahmad Al-Sayed, Minister of State and Chairman of QFZA at Ras Bufontas Free Zone, and also in the presence of Mr. Patrick Trippel, President & CEO of Inventus Power, as well as members of QFZA and Inventus Power Senior Management.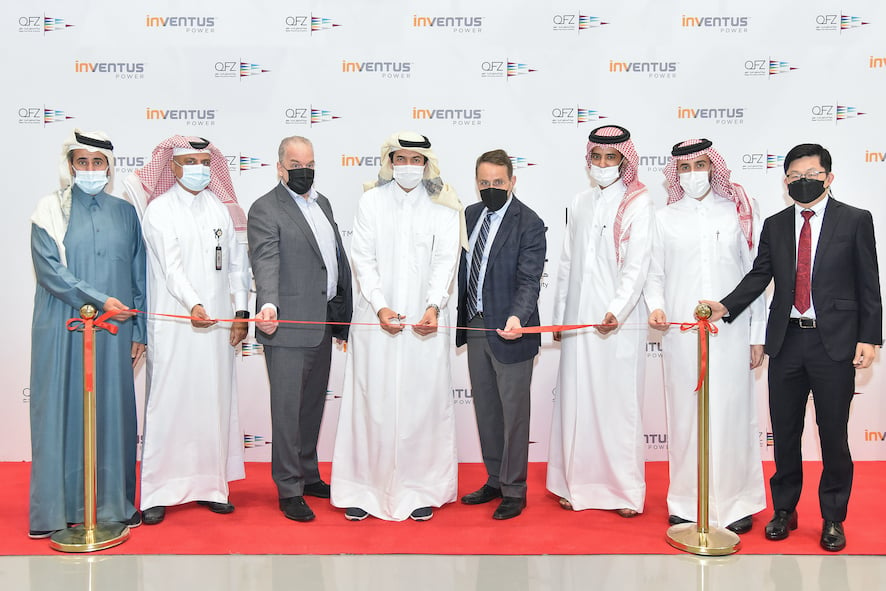 The new Inventus Power facility in Qatar Free Zones, will be a critical component of Inventus Power's world-class global engineering and manufacturing platform for advanced battery and power systems. It will be fully integrated with the company's existing capabilities and global development efforts in order to accelerate market adoption of lithium-ion battery technology across the EMEA region.
The facility's engineering hub, or Technical Center EMEA, will complement Inventus Power's existing Technical Centers in the US and China, while establishing itself as a center of excellence for the whole organization in digitalization, smart IoT batteries, energy storage systems (ESS) and lead-acid battery conversion. The site will also have full manufacturing capabilities to support the region's customer base, including support of local entities such as military, government, security as well as commercial opportunities.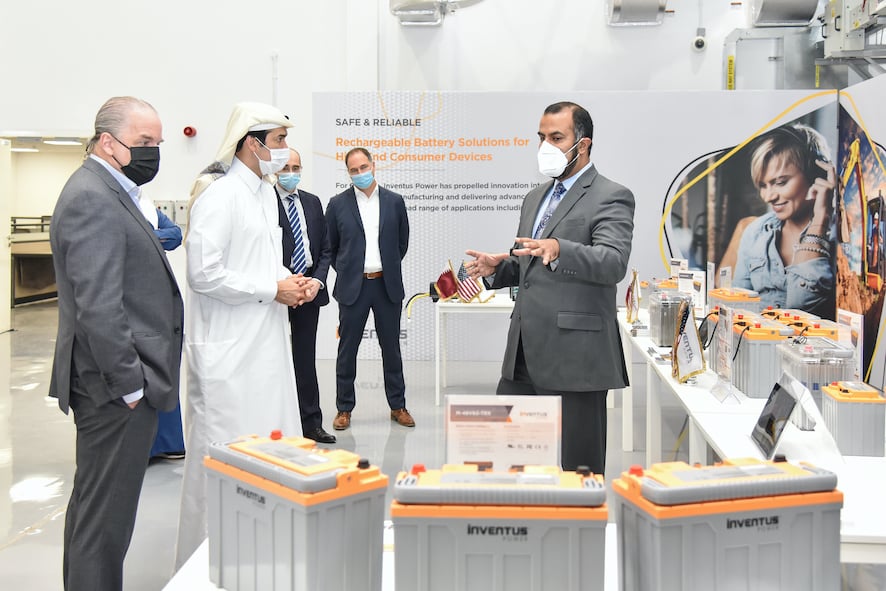 Commenting on the event, H.E. Ahmad Al Sayed, Minister of State and Chairman of QFZA, said: "Qatar Free Zones Authority is pleased to witness the inauguration of the new engineering and manufacturing facility of 'Inventus Power' – a leading provider of advanced battery systems for commercial, industrial, medical, and military markets."
"Doha Venture Capital (DVC) is a strategic partner for Inventus Power and focuses on attracting companies in strategic sectors, particularly companies working in or utilizing technology such as Inventus Power, to take advantage of the growth opportunities in Qatar and the Free Zones, and to expand regionally & globally, in line with the country's strategy and vision." HE the Minister of State added.
"We are happy with the progress that has been made since Inventus Power entered into its partnership with QFZA more than a year ago and thank the QFZA for all of the support they have provided to help get us here" said Mr. Tom Donohue, Jr., Chairman of Inventus Power - Qatar.
"We are excited to reach this milestone in our market expansion strategy," said Mr. Patrick Trippel, President & CEO of Inventus Power. "The opening of our Technical Center EMEA enables us to further support our global customers by enhancing our advanced engineering and development capabilities while also providing ongoing regional technical support for our growing business in EMEA."
In the coming months, Inventus Power will continue to build out the facility's engineering and manufacturing resources and also plans to invest in additional research and development capabilities by leveraging partnerships with universities and research institutions already located in Qatar.
"Being located at Ras Bufontas Free Zone, adjacent to Hamad International Airport, will enable our facility to focus on growing business, while meeting the demands of clients in Qatar and the EMEA region with reliability, convenience, and superior service," said Mr. Ali Mohammed Al Mahmoud, Managing Director of Inventus Power - Qatar.
Qatar Free Zones are designed to provide investors with a global competitive advantage across various key sectors, in addition to providing a business-friendly environment and world-class services that contribute to enhancing the financial and operational performance of companies.